Groupe Jetté Assurances aiming for digital transformation | Insurance Business Canada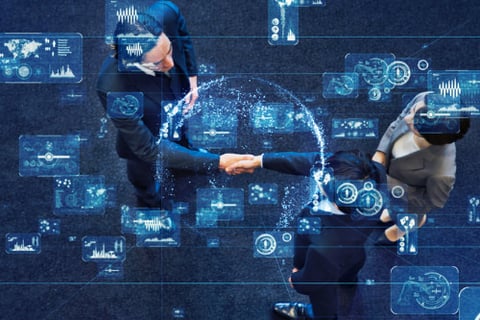 Independent insurance brokerage network Groupe Jetté Assurances has made the switch to Applied Systems' management software to help drive its digital transformation.
As part of Groupe Jetté Assurances' digitalization, Applied Systems' Applied Epic will serve as the brokerage group's core system to optimize business processes. The system will enable the brokerages to increase their long-term efficiency through a "single source of truth" in their operations, and providing consistent workflows between the brokerages and the head office while reducing administrative overload, a release said.
In addition, Groupe Jetté Assurances will also integrate personal lines and commercial lines connectivity to gain access to more insurers, allowing the brokerages to find the best coverage for policyholders.
"We decided to change our management software because we were looking for a partner willing to invest in advanced technology. Data security is paramount. Applied has proven its robustness and they have the capacity to support the infrastructure necessary to guarantee maximum security," said Groupe Jetté Assurances president and CEO Yannick Jetté. "Applied's Digital Brokerage solution enables us to provide our brokers with the automation and connectivity they need to reduce the manual nature of their daily workflows."
"Brokerage networks continue to be critical in providing brokers with the resources and digital offerings needed to grow independently," said Applied Systems vice president of sales Philippe Joassin. "Applied's Digital Brokerage solution will empower Groupe Jetté Assurances to offer its broker affiliates the ability to differentiate their businesses from competitors with enhanced connectivity and automation, creating more value for their business and customers."
Jetté added that he has great hopes for the commercial lines business in Canada, and that Groupe Jetté Assurances has strong growth targets in the space – the possibility of increasing the group's processing capacity and improving connectivity with insurers through the software switch is "promising," he said.
Groupe Jetté Assurances works with over 40 brokerage partners.
Read more: Applied Systems secures new partnership
In June, Applied Systems announced that insurance payment solutions company SNAP Premium Finance had joined the Applied Partner Program. SNAP's integration with Applied Epic will enable Canadian brokerages to provide customers with flexible insurance payment options with integrated workflows within their management system.