The right technology partner can help carriers withstand market challenges | Insurance Business Canada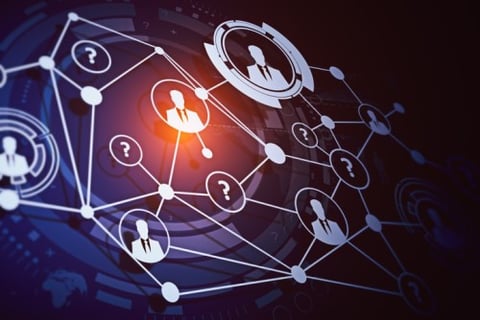 Innovation in technology, the growing use and availability of data, and changing customer expectations are all putting pressure on the insurance industry to transform – and fast. Alongside other forces, like the competition for new talent, product innovation, and regulatory influence, carriers are having to figure out how to navigate a wave of changes, according to Celent's 2019 Pace of Change report, which was presented at Duck Creek Technologies' annual Formation meeting.
To feel out property and casualty companies' progress against six key elements of change, Celent conducted a survey of these firms across the globe, and determined that the industry overall is taking steps to improve speed to market, though there are bumps along the road to transformation when it comes to other factors.
One of the major obstacles is customer expectations, and how quickly they're changing because of technology titans.
"When you look at customer expectations, we all know that there are truly profound companies that are reshaping what the expectation is," said Michael Jackowski, CEO of Duck Creek, during the opening keynote of Formation '19. He pointed to the 'Buy Now' button on Amazon and the 'Next Episode' button on Netflix that mean consumers can have products and services delivered almost instantly. Jackowski added that ease of purchase is "table stakes, and now the new thing we're striving for is transparency."
The transparency factor in insurance is one of the things that companies should be considering as they move along their transformation journey.
"What is transparency in our industry, in insurance? Is it telling a claimant that a field adjuster is going to go see your car over next few days, they're going to write an estimate and we'll give you a call when it's done?" said Jackowski. "What if you can text that customer right then, they can download the mobile app, they can take the pictures of the car and the damage themselves," and then after receiving an estimate, that customer can be prompted to go to a repair shop or get a cash payment on the spot.
"This is transparency, and I think the smarter companies figure out how to involve customers [because] involvement equals transparency," he said.
Read more: FM Global EVP: 'AI will be a huge factor in the insurance industry'
Over the past year, Duck Creek has been committed to the success of insurance companies, expanding its relationships with existing customers and welcoming new customers into the Duck Creek fold. Whether it's helping companies make services and processes available in the cloud, or bringing new insurtechs on to its platform, Duck Creek is dedicated to meeting the unique needs of each carrier that it works with.
The theme of the day for the company is "Transformation by design," which ties back to the headwinds putting pressure on the insurance industry to change for the better, and remain relevant in the eyes of consumers.
"When you really think about meaningful and complex change, it just doesn't happen. It has to be intentional [or] by design. The real question is, is there a standard blueprint, is there a playbook that you can execute in order to do your transformation? And I'll tell you the answer is 'no'," Jackowski told the audience at Formation '19. "Carriers are a lot like people, and when you go look at people everybody has their own unique values and goals and ambitions, and just like people, I would say that carriers may share this common purpose, and their common purpose is to protect their customers and be there in their time of need."
Transformational forces are making a strong case for change for insurance companies, and Duck Creek is enabling digital transformation to help its customers become connected, smart, and nimble, and take these forces head-on.
"Becoming a digital native carrier is not easy, and in order to do it, you need to really start thinking about how you can accelerate the adoption of some really cool emerging technologies," explained Jackowski, adding that new data sources are needed to address and price emerging risks, such as cyber, which is growing rapidly, alongside other challenges, like more M&A activity. "Carriers sit in the middle of this unprecedented technology change as well as this business climate, and the one thing that we see on a role here is to serve as that buffer of change."
Read more: How did insurers use M&A in 2018 – study reveals all
As it looks to the future, Duck Creek has a few top-of-mind goals to lend a hand as insurance companies, and the industry as a whole, undergoes rapid change.
"We're going to continue this journey on being the most open platform in the marketplace," said Jackowski. "We're going to make some huge investments to bring you better tools," and the company is also committed to bringing a new set of visual design standards to the market that will allow for a more elegant user design interface, making the work of carriers and their partners that much simpler.
Being agile in the marketplace and delivering change quickly will help insurance companies stay competitive, and continuously tune their products and pricing to fit the needs of their end customers. The Duck Creek CEO pointed out that, after all, you don't need to outrun the bear, you just need to outrun the slowest runner.
"When you can do that in an agile sense in insurance, you win," he said.