The other side of climate change | Insurance Business Canada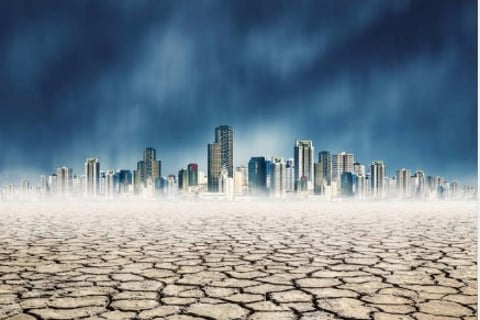 by Neil Beresford
As the impacts of climate change are increasingly felt in communities around the globe, the impact of climate change litigation will increasingly be felt in the courts. The past several years have seen a surge in climate change litigation, and these lawsuits are providing a wider body of case law and attribution science that will enable courts to draw on decisions from around the world to influence their thinking.
All possible contributors to climate change are targeted, but there is an emerging focus on products that are harmful to the environment. Such product liability claims are an increased risk for petrochemical and energy companies, as well as manufacturers of materials such as plastics. With a growing body of impending litigation claiming damages for the effects of manufactured products on the docket, I anticipate that environmental product liability litigation will increase worldwide in the coming year.
Among the recent cases are the lawsuits brought in the US against the manufacturers of the fuel additive MTBE. Those cases have given rise to some interesting problems of causation – the liability of individual manufacturers is being ascertained by reference to the amount of harmful product each has produced. A manufacturer with a 10% market share now faces the prospect of 10% liability for the total harm. 
A similar approach has been advocated in numerous lawsuits against the petrochemical and energy industries. In a case in Germany, a Peruvian farmer is seeking to hold a German energy company liable for 0.47% of his losses arising from the melting of a local glacier, on the basis of the company's alleged contribution to global greenhouse gas emissions. 
A number of public bodies have also filed lawsuits in the US, seeking to recover the costs of climate-related damage and future resilience. In November 2018, the Pacific Coast Federation of Fishermen's Associations, the West Coast's largest commercial fishing association, filed a complaint against fossil fuel companies due to algae blooms, which are caused by warming oceans. Allegedly, crabbers in California and Oregon have suffered significant economic losses as a result of the algae blooms and are seeking to hold fossil fuel companies accountable.
The litigation in the US centered around PFOA and PFOS contaminants gives rise to a slightly different problem. In that case, the primary polluter was the US military, which used a firefighting foam containing the chemicals in military exercises over several decades; PFOA and PFOS chemicals then accumulated in the water table, affecting municipal water supplies. Because the US military enjoys immunity from suit, numerous lawsuits have been filed against the corporations that manufactured the product, using attribution theory as the basis of the claim. 
Where will the trend of environmental product liability litigation lead? One possibility is towards the manufacturers of plastics. The environmental accumulation of plastics such as microbeads, cups, straws and bags now attracts daily media interest. I believe that plastics manufacturers are at significant risk of future litigation based upon attribution theories developed elsewhere. 
As the volume of climate change litigation grows, I expect that it will ultimately affect a wide range of commercial sectors, from energy companies and heavy manufacturers to investment funds and insurers. From a risk management perspective, companies that might be exposed to risk of climate change litigation should consider their insurance arrangements and work with their insurers to understand whether they have adequate cover in place.
As the largest existential threat faced by the planet, climate change will inevitably have a profound impact on businesses around the globe. Environmental product liability litigation is a trend that shows no sign of abating. I'll be watching with interest to see how the current legal landscape evolves, and I'd urge all companies with potential exposure to do the same.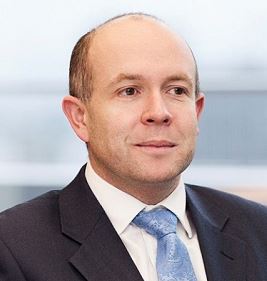 Neil Beresford, a partner at Clyde & Co. in London, is expert in complex and cross-border product liability claims. He acts as coverage, defense and monitoring counsel and is a market leader in environmental liability claims.