Global risk predictions - Part One | Insurance Business Canada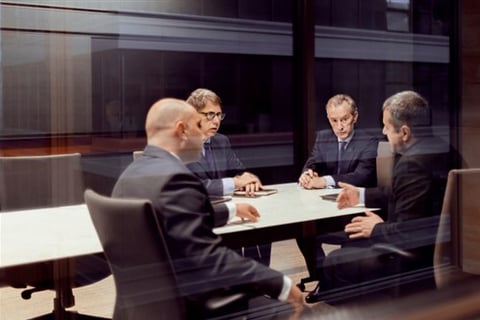 The following is the first of a three-part series examining the chief risks to focus on in different parts of the world. The first part is written by Gareth Byatt – principal consultant, risk insight consulting, IRM Global Ambassador for APAC, looking at the Asia-Pacific region.
It is interesting to look back at our predictions from 12 months ago – to compare and contrast with what we foresee for 2019.
Last year, for the APAC region as a whole, we highlighted the threats of cyber risk, economic risk, and geopolitical uncertainty and instability. We also pointed out the opportunities that exist as the APAC region grows and advances. Cyber risk remains prevalent, and we continue to see economic volatility, linked to political instability affecting the region and globally.
A report published by the World Economic Forum in November 2018 underlined the key risks facing companies in the Asia-Pacific region over the next decade. Political and economic concerns predominate among businesses in South Asia, with cyberattacks a key concern. Asset bubble risks are also feared in East Asia and the Pacific.
In October 2018, the International Monetary Fund (IMF) announced that it was downgrading its outlook for the world economy in 2019, citing rising interest rates and growing tensions over trade as factors. The IMF splits its forecast into advanced economies and emerging market and developing economies. In APAC the outlook is broadly positive. China, the dominant economy in the region, is forecast to have 6.2% growth in 2019. Australia is forecast to have 2.8% growth and the ASEAN-5 (Indonesia, Malaysia, Philippines, Thailand and Vietnam) are expected to grow by 5.2%.
Risk is about spotting and capitalizing on upsides as well as managing downsides, and there are many opportunities in APAC in 2019 as growth continues and various industries continue to be disrupted. China's policies and actions, and particularly its political and economic relationship with the US, will be a major factor to geopolitical and economic risks in APAC in 2019. This will particularly impact trade in the region.
To build upon what I noted last year, risk managers in APAC should help the organisations they are part of and work with to understand the specific uncertainties and risks that matter most to them. They need to evaluate scenarios, "join the dots" between risks, and ensure their organizations anticipate and adapt to seize opportunities and manage threats.
For example, during 2018 many organizations in APAC harnessed digitization and managed digital risk, while there were also examples of organizations suffering significant cyber breaches. The focus on digitization will continue into 2019, which should lead to innovative techniques in how we take and manage risk. This requires careful organizational change management, which risk teams should help to implement.