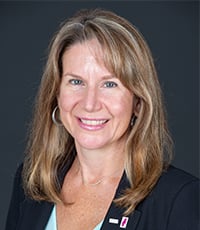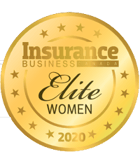 Gina Mcfetridge, Archway Insurance
President
Archway Insurance
As president and co-owner of Archway Insurance, Gina McFetridge fosters and maintains relationships with her team, oversees brand management, champions operational efficiencies, and guides corporate communications to share the strategic plan, vision, mission and values of the company with all employees. A second-generation family business that McFetridge co-owns with her brother, Archway was established in Yarmouth, Nova Scotia, in 1985 and currently comprises 30 locations and 200 employees across the Maritimes.
Over the past year, McFetridge says she's found practicing gratitude to be a powerful tool in growing her career. "The simple discipline of taking time to give thanks each day has helped me gain better insight into what motivates and excites me so I can focus on using my strengths to better advance the strategic goals of our brokerage," she says, pointing to the successful implementation of Archway's largest and most ambitious IT project in 2019 as an example.
Outside of Archway, McFetridge is an active member of the local business community. She is the current chair of the Insurance Brokers Association of Nova Scotia, a director for the Insurance Brokers Association of Canada and chair of the board of Easter Seals Nova Scotia.