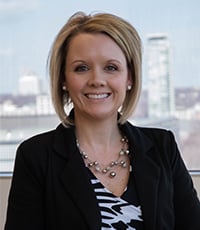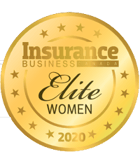 Julia Fischer, Intact Insurance
Manager of personal lines, digital distribution
Intact Insurance
Julia Fischer began her insurance career more than 20 years ago in an entry-level position at a small insurance brokerage. She quickly realized that there were many avenues she could pursue within the insurance world, and this curiosity prompted her to move to the insurer side of the business, where she broadened her knowledge by working in many departments.
Since then, Fischer has held roles in underwriting, quality assurance, training and business development. She recognized early on that she wanted to be proactively involved in the insurance industry's evolution, which led her to a leadership role overseeing Intact Insurance's national digital sales program with a team focused on providing superior customer and broker experiences. She continues to collaborate with brokers to deliver value-added digital services to customers and enjoys working with both groups on a daily basis.
Fischer's work ethic has helped her build an excellent reputation with her broker partners and earned her the 2017 Business Development Manager of the Year Award (along with another nomination the following year) at the Insurance Business Canada Awards.