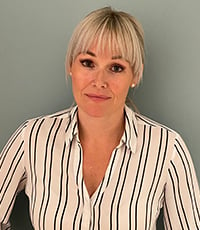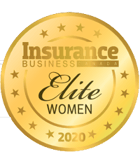 Lindsay Mather, Rogers Insurance
Vice-president of human resources
Rogers Insurance
After spending her last semester of university studying in Argentina and then staying in South America for a year, Lindsay Mather worked for a few years in the oil and gas industry after returning to Canada. When she started at Rogers Insurance almost 10 years ago, she was brand-new to the industry. "I quickly learned that it was an interesting and constantly evolving industry to be in, and I have never looked back," she says.
As part of Rogers Insurance's senior management team, Mather is able to bring an HR perspective to all major decisions. "The president and COO both take the building of culture and an HR-centric approach very seriously," she says. "I have a lot of flexibility to create programs that help us on our mission to be the best place to work in insurance in Canada."
Mather is also involved in all strategic planning and decision-making for Rogers Insurance, and she participates in industry networking groups such as Intersure and the Canadian Broker Network to keep up to date on best HR practices.