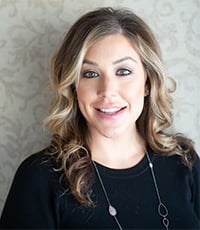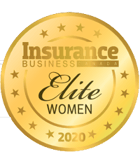 Miranda Hirte, Gallagher
Corporate client manager
Gallagher
As a university business student, Miranda Hirte had many ideas about her future career, but "I can definitively say that working in insurance never crossed my mind," she recalls. "As cliché as it may be, insurance quite literally found me." Two years after graduation, while she was working as a sales representative for a Fortune 500 technology company, one of Hirte's clients – a mid-sized, family-run brokerage in Hamilton – reached out to her with a job opportunity. "The rest is history," she says.
In her role as a corporate client manager for Gallagher, Hirte operates on a grassroots level to create tailored risk transfer solutions for her clients, enabling them to focus on their business operations. Outside of Gallagher, she is passionate about her community and the industry as a whole, serving on the board of the Insurance Institute of Hamilton-Niagara and as secretary and social media chair for the Insurance Brokers Association of Hamilton.
Hirte credits "a handful of incredibly smart and talented female mentors" for helping catapult her personal and professional growth, allowing her to showcase "the best and healthiest version" of herself inside and outside of work.