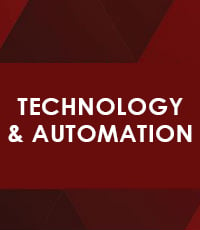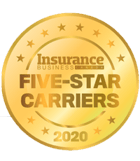 Technology and Automation
Average carrier performance 7.25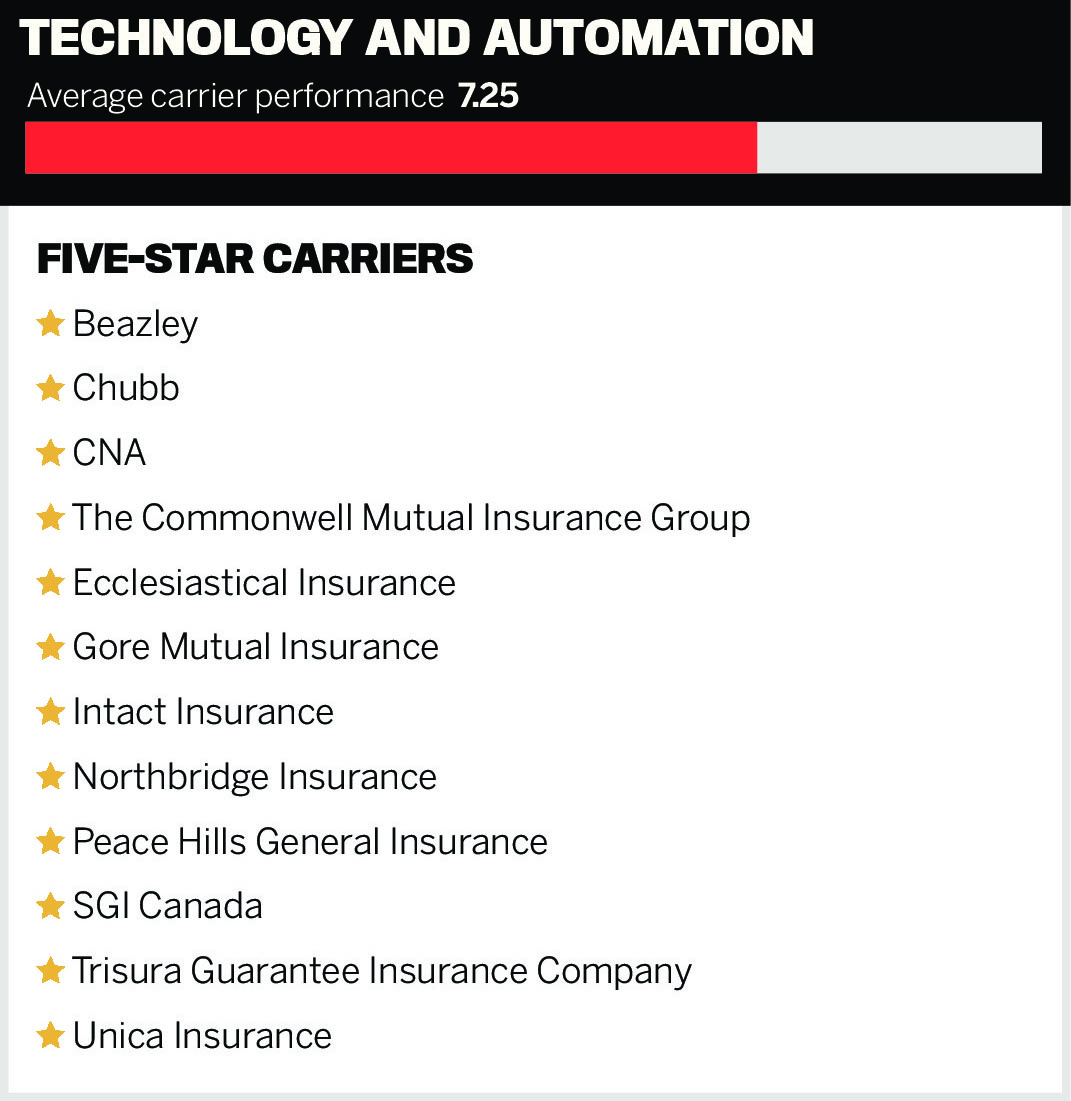 There's no doubt that technology's role in the insurance industry will only continue to increase in the coming months and years. To best serve brokers and their clients, carriers must not only keep up with the latest changes, but anticipate them.
Based on carriers' performance in technology and automation, which improved significantly from last year's score of 6.96 but still tied for last place in this year's survey, brokers clearly think their carrier part-ners still have a long way to go in this area. Still, 12 carriers received a five-star rating in this category for 2020, compared to a mere four carriers last year.
Brokers' feedback varied from "they are at the forefront of this field" to "their broker portal is horrendous" and everything in between. From cumbersome new systems to clunky old systems, from processes that need more automation to ones that are too automated, there doesn't appear to be much of a happy medium in this area. Some brokers commended their carriers for "changing and improving," while others bemoaned their carriers' commitment to tech investment, advising that "they have to inject more money into technology."
Based on brokers' feedback, there are a few things they are uniformly looking for when it comes to carriers' tech offerings: an easy-to-use broker portal, knowing when it's time to update to a new system versus invest in the current system, fast automatic renewal processes and access to an actual human to talk to when needed.