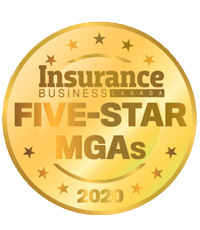 Even in the best of times, brokers rely on MGAs to be their third arm when it comes to keeping up with changing technology, policies and economic challenges. These are far from the best of times, making MGAs' service to brokers all the more crucial.
To get a sense of how MGAs are performing, Insurance Business Canada surveyed hundreds of brokers across the country, asking them to rate the service they've been receiving from their MGAs in the last 12 months. Brokers rated MGAs in 10 categories, including technical expertise, underwriting responsiveness, pricing, product range, compensation, claims support and more. Brokers were asked to rate the importance of each category when choosing an MGA and to evaluate their MGA's performance on a scale of 1 (poor) to 10 (excellent).
As has been the case in previous years, brokers still consider underwriting responsiveness and turnaround time the most important quality in an MGA partner – in fact, an overwhelming 91% of brokers said it's one of their top considerations when choosing an MGA, compared to 73% last year. Pricing and product range remain among brokers' top three priorities, too, while technical expertise and product knowledge came in a distant fourth, despite seeing a 10% bump in importance between 2019 and 2020.
In terms of MGAs' performance, brokers' feedback was more positive than negative this year. MGAs raised their scores from last year in eight out of 10 categories – only product range and claims support saw a drop in average score. Overall, 28 MGAs scored an 8 or higher in at least one category, earning the title of Five-Star MGA. That's a slight drop from both 2019 and 2018, but a record-setting nine of this year's Five-Star MGAs claimed the title of All-Star MGA by earning a score of 8 or higher in every single category.