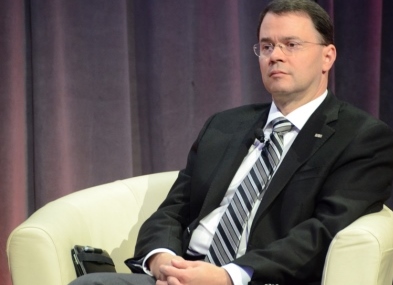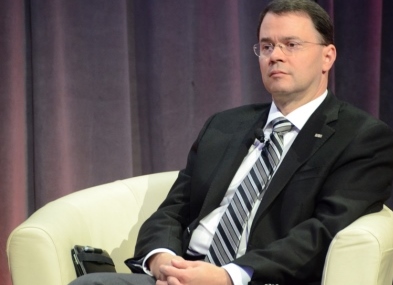 MICHEL LAURIN
President & COO,
Industrial Alliance, Auto & Home Insurance
Quebec City, Que.

WHY HOT? LEADING GROWTH IN QUEBEC
We've had a lot of growth the last year or two. We've been the fastest growing company for the fourth year in a row in Quebec. That's a very interesting milestone. We've launched Mobiliz in 2012, but the impact on the industry has been felt much more in 2013. I've been talking a lot at conferences about Mobiliz. I explained the program to the NICC conference in September in front of the industry emphasizing that a small, regional insurance company has been leading in telematics technology.

Industry awards or accolades

The last one we received was the Celent Technology award 2013 for the launch of the Mobiliz program, which uses technology to rate and change the behaviours of young drivers with insurance through a monthly variable premium. We want this to help young drivers change their behaviours – and it is working.

CAREER
Current:
President & CEO, Industrial Alliance Auto and Home Insurance (2002)
Previous:

President and Chief Operating Officer of Industrial Alliance General Insurance Company, Industrial Alliance Insurance and Financial Services, Inc.
Director of the Actuarial Department for L'Union Canadienne (1995-1998)
Vice-President, Actuarial and Technical Insurance Services of Meloche Monnex Inc. (1992)
Supervisor of the Actuarial Department, Les Coopérants, compagnie d'assurances generals (1988)

Years of Experience:

ACHIEVEMENTS/RECOGNITIONS
AFFILIATIONS
EDUCATION:

Fellow from the Casualty Actuarial Society and Canadian Institute of Actuaries (1994)
Bachelor Degree in Actuarial Science from Laval University (1985)
College of L'Assomption
High School, Joliette Seminary

Current Town
Quebec
Hometown
Lanaudière, Quebec
To read the full feature, click on the following link
Insurance Business Hot List 2014
.