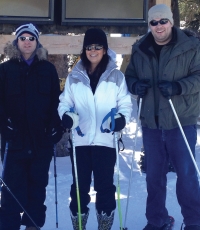 #7 HIGHCOURT PARTNERS TOP BROKERAGES
#7 HIGHCOURT PARTNERS TOP BROKERAGES
DAVID GARLAND, CFO, AND MARK R. MCKAY, CEO​

FAST FACTS
Brokers:
16
Specialties:
Commercial/industrial, international, private client, equine, revenue insurance products, professional indemnity, captive consulting and formation, and risk/ insurance consulting
What sets your firm apart from others?
We have a unique discipline and singular client focus that is guided by a vision and driven by a mission.
Name five factors about your business that have helped you succeed:
Strategic planning
Global footprint
Great people
Driven culture
Supportive clients
What kinds of coverage have contributed the most to your firm's success?
Tough US products liability, Lloyd's binding authorities, specialty clinical trials and governance products.
What's the most important thing brokers can do to develop their business?
Demonstrate value
Create predictable outcomes
Walk away from price
Leverage technology that solves business problems
Unique market positioning
How does your firm retain top talent?
Casual yet driven environment with public accountability
Opportunity to travel around the world
Educate, educate and educate
Technology empowerment and investment
What's next for your brokerage?
US entry
Strategic hiring and presence in two more Canadian cities
Capital markets entry
Reinsurance
Company

Information
HIGHCOURT PARTNERS TOP BROKERAGES