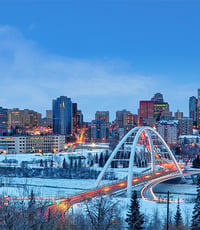 6. EXCEL INSURANCE GROUP (tie)
COMPOSITE SCORE: 125
Headquarters: Edmonton, AB
Website: excelrisk.ca
Tell us a little about your brokerage.
For not even a decade, Excel has worked to grow from managing several million dollars in premiums in one office to more than $200 million across 17 locations – and we continue to grow. The group is a partner-ship of independent insurance brokerages that, together, form a Canadian network of full-service firms backed by industry best practices, administrative support and broad market access.
What differentiates you from the competition?
Excel Insurance Group is driven by the entrepreneurial qualities of its partners because Excel owns no part of partner revenue and equity. As our industry sees insurance companies and brokerage conglomerates swallowing up local independent brokers, we see clients suffer through reduced market options and 'packaged' insurance solutions. Instead, Excel clients benefit from our ability to respond quickly, act decisively and deliver without compromise.
What are your specializations?
The capabilities of Excel Insurance Group are vast and specialized. Beyond personal and business P&C and automobile insurance exposures, our expertise includes risk advisory, management and improvement programs, contract services, cross-border insurance exposures, Canadian regulatory compliance, and contract surety and bonding. Clients also benefit from our exclusive, proprietary claims management process.
Do you have any big success stories from the past year?
Our partnership and non-equity holding model is a huge driver of our success. Finalized in December 2020, Excel welcomed a new partner, Lundgren & Young – now Excel & Y – to our group. This move sees an approximate 40% increase in the premiums managed collectively by Excel teams.