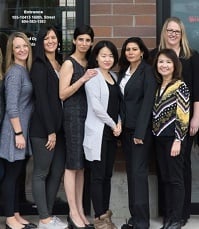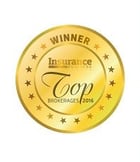 DON WOTHERSPOON & ASSOCIATES (VANCOUVER) LTD.
DON WOTHERSPOON & ASSOCIATES (VANCOUVER) LTD.
Location: Surrey, BC
Head: Troy Wotherspoon
Specialties: Auto fleets, general auto, personal lines and small commercial
A focus on building solid client relationships is the bedrock of this Western shop, which takes the family business moniker to a whole new level. Owner Troy Wotherspoon's father started the business; now his wife, two daughters and two NHL draftee sons are all involved.
Wotherspoon is all about streamlining procedures to improve client management and employee engagement. Open communication channels between producers and clients allow for full transparency and a hassle-free process, raising the level of client satisfaction.
They also pull back the digital curtain to maintain a more personal touch with clients, such as consistent phone calls and face-to-face meetings. This allows Wotherspoon's brokers to avoid the digital confusion that can result from an overemphasis on email and other electronic messaging. For this team of industry traditionalists, technology is a value-add – not a replacement for real-time client interaction and communication.
Company

Information
Don Wotherspoon & Associates (Vancouver) Ltd.

#105 – 10415 168 Street, Surrey, BC