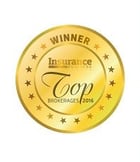 MCILROY INSURANCE BROKERS
MCILROY INSURANCE BROKERS
Location: Huntsville, Ont.
Head: Andrew Kemp
Specialties: Commercial lines, specifically risk management
Declaring their mission as "one word ... local," McIlroy Insurance Brokers work where they play: Muskoka. Understanding what makes their community tick is this team's bread and butter, and a roster of satisfied cottage country clients is a testament to their success.
Understanding their market so deeply has advantages – namely, a distinct ear for client demands and expectations, and an ability to predict those expectations when structuring product lines. While they have taken a leap into the digital world with a mobile app, they still encourage locals to drop in for a coffee and chat.
Company

Information
McIlroy Insurance Brokers

44 Main Street East Huntsville, ON P1H 2C7