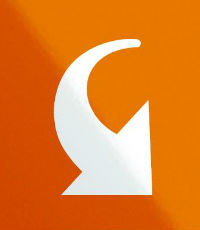 4. SUREX DIRECT
Headquarters:
Magrath, AB
Year founded:
2012
Number of offices:
3
Number of employees:
80
Leadership:
Lance Miller, co-founder and CEO; Matthew Alston, co-founder and COO
Websites:
surexdirect.com
What makes Surex different from other brokerages?
Jamey Holt
, business development rep: One unique aspect of Surex Direct is that we're less dependent on third-party vendors than the typical brokerage. By building an in-house software/development team, it has given us the advantage to innovate faster and cheaper. With the ability to test, redesign and launch software solutions quickly, we're confident we can adapt and change to meet the needs of an ever-evolving industry.
What strategies did you employ to boost your success in 2017?
JH:
We launched our Ontario operation in the spring of 2017. Opening in Canada's largest provincial market was integral to our growth, both for 2017 and beyond. We also continued to push our partnerships outside the insurance industry. We promoted an employee to a business development rep role to take some of the pressures off Lance Miller and Matthew Alston, Surex Direct's co-founders, in moving these partnerships forward. Finally, we hired a director of data science in the fall of 2017 to push forward our artificial intelligence and machine learning initiatives.
How was the experience of moving into a new province?
JH:
Opening up business in Ontario was an obstacle due to the differences in regulation and how our carriers price insurance products. Due to our growth, resources are always a limiting factor in what we can do. We created a process-orientation accounting/financial structure to allow us to model and forecast our future financial needs more accurately.
What do you think is the biggest challenge facing brokers today?
JH:
One of the biggest challenges we feel the broker channel faces is apathy and the lack of an urgent mindset. We see huge potential for brokerages willing to invest and adapt to changing customer expectations. We're bullish on the broker channel and feel that all the challenges the industry faces are actually opportunities.
Which areas or lines of business experienced notable growth last year?
JH:
Ontario was our biggest area of growth. As mentioned previously, we started doing business in Ontario in the spring of 2017. Now we do upwards of $500,000 in new business premiums each month in Ontario. That number will only increase.
We also launched new co-branded partnerships, driving prequalified buyers to our producer team. In 2017, we invested heavily in streamlining and improving our broker workflow by launching a new version of our internal software platform to maximize broker efficiencies.
Any advice to share with fellow brokerages?
JH:
Don't underestimate metrics. Our brokerage nearly doubled in 2017. The bigger you are, the more important it is to let your key performance indicators drive your decision-making.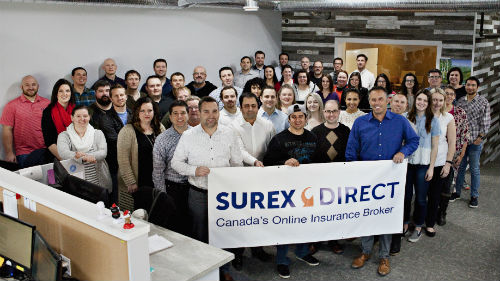 Company

Information
Surex Direct

P.O. Box 100, 6 South 1 Street West Magrath, AB T0K 1J0