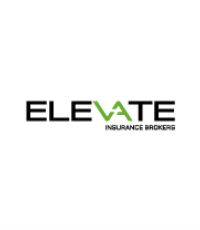 5. ELEVATE INSURANCE BROKERS
Headquarters:
Grand Prairie, AB
Year founded:
2012
Number of offices:
1
Number of employees:
12
Leadership:
Grand Prairie, AB
Websites:
elevateinsurance.ca
How did Elevate boost business in a down economy?
Pierce Krol,
president: It was still a year of economic hardship in our local economy in 2017. Our strategies consisted of getting in front of our clients and potential clients to talk about their insurance programs on a 'move forward' basis. We were able to boost our success by staying ahead of the curve versus being reactive to further economic changes that presented themselves.
While many of our clients saw decreases in premium, which can lead to a decrease in brokerage volume, we were prepared. We implemented a marketing campaign designed to reach new industries that were not hit as hard by low oil prices. The ability to adapt and concentrate on various lines of business played a large role in our success.
What's been a major challenge for Elevate in the past year?
PK:
I feel licensed employees are our biggest challenge. In our geographical location, we just don't have the population to have an abundance of licensed individuals. We have now hired many people from outside of the insurance industry to fill our needs. This has proven successful for us, as we have a lot of experience in our office, which trickles down as needed.
Insurance has a very aggressive learning curve, [so] we implemented Elevate University, which is a question-and-answer session on anything from market placement to coverages, where there are no wrong questions. The more prepared we are to handle the day-to-day, the easier we may be able to overcome objections.
How does Elevate stay competitive in the marketplace?
PK:
We are always the smaller brokerage, so to speak, when competing in our marketplace. Competing against large national brokerages is the best part of the job. They can be predictable and will normally lean on items such as volume or loss control as the sales tactic. Our staff is well aware of this, and in the David and Goliath scenario, we don't mind being looked at as David. This will continue to shape our identity for the future, and we look forward to the hurdles ahead, as that helps secure our brokerage culture.
What must brokerages do to stay relevant in a challenging market?
PK:
Our top-line growth came from both our commercial and personal divisions. This was driven by internal factors, as we were able to grow in a downturn. One thing about insurance versus other industries is you can always outwork your competition. Take a restaurant, for example – when it's slow, you have fewer people walking though the door to make purchases. You have an option to spend on marketing to bring in customers. In insurance, you can literally pick up the phone or go knock on doors and develop new relationships or potential customers. This can all be done with little to no spend; you just have to warm up to hearing the word 'no' from time to time.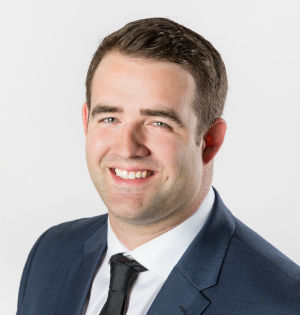 Company

Information
Elevate Insurance Brokers

10605 W Side Dr #202, Grande Prairie, AB T8V 8E6