Cansure exec on overcoming stereotypes | Insurance Business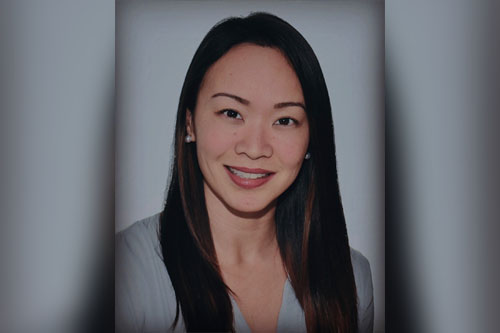 During her 13 years in the insurance industry, Denise Yeng has overcome many stereotypes and gender-based assumptions, and she has always worked hard to prove her credibility.
"Even 10 years ago it was a struggle to be taken seriously as a female," she said. "There was still very much an old boys' club. I would hear comments about my appearance, and assumptions about my place in the business. Getting people to like me while maintaining a sense of professional credibility was often a challenge," she added.
Resilience has been an important character trait for Yeng since the start of her career. In her first job at Economical Insurance, she pitched the branch manager to promote her to the role of business development advisor. Although she was unsuccessful initially, she did not give up and applied for the role again. The second time she was offered the position which kick-started her career. She worked for a variety of different insurers including small independent brokers as well as RSA and AIG, before finally landing at Cansure's Vancouver-based head office in 2018. She currently holds the title of national sales and distribution manager.
Being over-prepared for meetings is another trait which has served Yeng well.
"Once you are invited to the table, the challenge is to make yourself heard, as a woman. Always be over-prepared," she advised. "The fear is to be unable to answer a question about the information I'm bringing to the conversation."
Yeng would like to see women support one another professionally and she encourages a focus on working in harmony with men instead of competing against them.
"We need to be aware that this is not 'us versus them.' We really need collaboration between men and women in the industry. If we keep going with this adversarial approach it will push us back and we won't make any traction going forward," she said.
"We are at a turning point where we have a growing group of very supportive, inspiring female leaders because businesses are realising it is beneficial to have both men and women in leadership roles. It's a great time for women in insurance because we are seeing a lot of professional networks for females," she added.
Yeng considers herself fortunate to work for a company that supports and embraces females. In fact, Cansure has a women's network across the country and ambassadors in each region so that women can support one another. Earlier this year, Yeng also introduced a diversity and inclusion group to the firm.
Many mentors and sponsors have helped Yeng throughout her career, and she encourages other women to seek similar support.
"You need someone who is willing to put themselves out for you and say to their team, 'yes, I believe you should give her the opportunity,'" she said.