AbbeyAutoline MD on unifying two of Northern Ireland's leading brokers | Insurance Business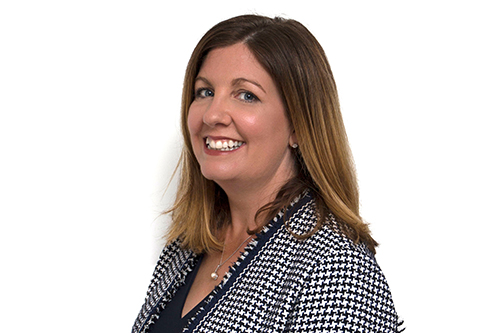 It has been a busy few weeks for the insurance industry with market-leading insurers revealing the impact of the COVID-19 crisis on their interim 2020 results, new mergers and acquisitions shaking up the sector, and the end of the FCA's eight-day court case on business interruption claims. August has also seen the uniting of two of Northern Ireland's leading brokers, and the introduction of AbbeyAutoline to the insurance community.
Read more: Brokers reveal plans to unify and rebrand
Discussing the plan to unite Abbey Insurance and Newry's Autoline Insurance, which will become AbbeyAutoline from September 01, 2020, the MD of the newly combined business, Julie Gibbons (pictured), said she was delighted to be able to discuss the news after planning it for so long. The COVID-19 crisis led to the announcement of this next step for the two brokers being delayed, as originally this unification was going to take place in May, before it was pushed until September.
"We didn't want to launch in the middle of a heavily locked down period, and we really didn't know what we were facing in March and April," she said. "It's great to have this out there because this is a really good move for both of us… We had that chemistry even in our first meeting when the senior team all got together and it was clear that this was just such a good fit.
"We're very culturally aligned in terms of our values and our work ethic and how we treat our staff, and how our staff consider their clients. We zipped together rather than finding ourselves forced together. And there were pluses and minuses to both businesses, but we all took a very long, hard look at both our businesses, and we did a very significant piece of customer research at the start of the project and a lot of planning. And once we had completed that research, that set us on the path of setting up the relevant workstreams in order to try and get the best of breed and the best of both worlds."
There is a strong history and a shared experience which links the two businesses, which have grown side by side in Northern Ireland for almost half a century, Gibbons said. Their unification is strengthened by their local ownerships, and the entrepreneurial driving forces which created and drove the brokers to success in the region. Abbey and Autoline both developed under the mantra that "people buy from people" and understand the need to have their people at the forefront of their business.
"Anyone who knows the culture of Nothern Ireland will know that human relationships are very important," she said. "And a lot of our staff who have been long-serving really value the relationships that they have with clients and that customer centricity is strong on both sides of the business."
It hasn't all been plain sailing, Gibbons noted, and there have been some difficult moments in integration as there always will be with two teams coming together and learning to work side by side. Interestingly, she said, the COVID crisis has almost been more of a team-building exercise than anything else through the year of integration because it created a focal point for staff welfare.
"Getting everybody working from home, and managing everybody, and supporting everybody, got rid of any divisions and really cemented the relationships that we'd started to make through the whole integration process… This has been a difficult time for the teams, and it has been a big change for the Autoline staff who have had to go through a system change," she said. "And we've gone through a combined organisational restructure on the personal lines side and thankfully we've mapped everybody in a new or equivalent role, as we were very focused on protecting jobs."
As MD, Gibbons is focused on aligning AbbeyAutoline's staff under one strategy and making the most of this combined culture. Her focus for the future also lies on driving the modernisation and innovation strategies of the unified business - this should not just be linked to the digital transformation of the business but should also apply to working practises, culture and the development of the broking model.
"Also," she said, "I am interested in looking at new markets and new products. I want to be a market-facing MD not just internally focused. I think we need to always be scanning the horizon for the next opportunity, to see what we can offer clients and how we can continue to be innovative. And we are very interested in building our company, and in looking at new acquisitions if the right culture and profile and fit presents itself. And we are exploring growth into other markets as well."