Octo Telematics leader and former WTW exec lifts the lid on his career | Insurance Business UK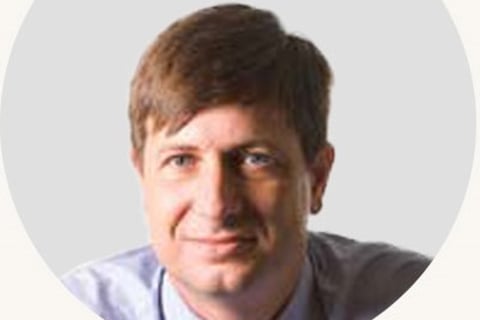 In October, telematics firm Octo bought up Willis Towers Watson's telematics division in a deal that saw the two firms form a "strategic alliance" focused on usage-based insurance.
As part of the move, Geoff Werner – then Willis's global telematics leader – also moved over to Octo, where he continues to lead the business he helped to build.
Insurance Business caught up with Werner, now group vice president of DriveAbility and consulting at Octo, to find out about his journey in the industry, his passion for telematics, and his alternative career dream.
How did you get into insurance, and what was your journey to your current role?
As a maths major, I had always considered being an actuary and pursued an internship at GEICO to help pay for my college tuition. Following college, I had a 13-year career at USAA where I became an expert in personal lines ratemaking, specialising in innovation. I left USAA to pursue a career at EMB America, where I managed the pricing and product management practice. EMB America was eventually acquired by Willis Towers Watson.
During my time at EMB America and Willis Towers Watson, I became very interested in the power of telematics data to improve pricing accuracy, promote safer driving, and improve claims handling. Realising it would be challenging for insurance companies to get the full value, I launched Willis Towers Watson's DriveAbility program to help our clients achieve their goals. We helped over 60 companies on six continents with the provision of consulting services and a market-leading risk score. Seeing the value in this, in October 2017 Octo Telematics acquired my team to complete their suite of telematics-related services.
What are some of the highlights of your career so far?
Co-authoring 'Basic Ratemaking' which is the text book used by the Casualty Actuarial Society to teach all actuaries ratemaking techniques, published in May 2016.
Leading the development of several pricing innovations at USAA, including new procedures for determining territorial rates and the incorporation of expenses, which are now used broadly by the insurance industry.
Forming EMB America and helping make them the leading US provider of ratemaking support and predictive modelling software within five years.
And finally, creating the DriveAbility program, which allowed us to collect data from our clients to create a unique, pooled database. This includes granular telematics data and the associated insurance data to create a market-leading regulatory-approved risk score on behalf of our clients.
What have been some of the challenges?
Over the years of specialising and developing new innovative products and services to serve my clients, I have come across some challenges along the way – especially in an industry which is changing rapidly and has a significant number of innovators trying to gain market share. This creates the challenge of trying to foresee what will happen in the future, and proactively build products and services that our clients don't even yet realise they need faster than anyone else.
Since my work is associated with innovation, there is never a blueprint to follow. It often involves a significant amount of trial and error and requires an environment where you have to learn to fail fast and adjust. But, it is really rewarding when you find the answer!
I have typically had to accomplish goals with a fraction of the people available to my competitors. Fortunately, I have been blessed with very talented colleagues, who are as driven as I am, and we've been able to consistently outperform the competition.
What are the most significant changes you've seen in the insurance industry during your career?
As a pricing actuary, I tend to be most focused on data and analytical techniques. When I started my career, we used basic static non-granular data (e.g., broad age categories) and antiquated pricing techniques to determine rating plans. Through the middle of my career we began to use multivariate predictive techniques to analyse more granular static data (e.g., exact age of the driver). Today, we have progressed and are analysing non-static data (e.g., telematics data) with advanced predictive modelling techniques, including artificial intelligence.
What is your focus in your role for this year?
This year will really be focused on completing the integration of our people and products at Octo Telematics. My passion, however, is promoting safer driving. I have several personal anecdotes that show just how telematics can do this. I don't think that insurers have done enough to really change behaviour, especially in personal lines, and I want to champion that for the benefit of society as a whole.
"If I wasn't in insurance, I would be…"
A frustrated golfer struggling to scratch out a living. All joking aside, I would love to be utilising my analytical expertise to help optimise customer experience in any industry. If I wasn't doing that, I would like to teach our younger generation to appreciate maths.
Related stories:
Octo Telematics acquires Willis Towers Watson's telematics division
Is telematics the solution to unaffordable car premiums?