Top 10 car insurance companies in the UK | Insurance Business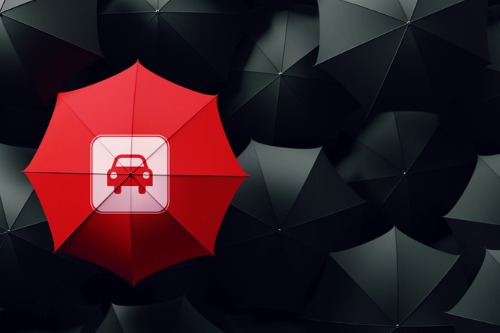 UPDATED – October, 2020
Car insurance is essential to protect yourself from the financial risks caused by damaging your car, damaging another person's property or vehicle, injuring someone with your vehicle, and more.
With so many car insurance providers in the UK, it would be easy to be overwhelmed – and many choose policies based on price alone through comparison websites, when finding an insurer should really be about much more – who offers the best coverage for a reasonable price, who provides an excellent level of customer service, an efficient claims process, and accessible ways to manage policies and make payments.
According to Bought by Many, here are the top 10 leading car insurance companies in the UK based on high scores for customer service and complaints handling from financial services review firms including Fairer Finance, as well as the quality of the cover on offer, including additional add-ons.
John Lewis Finance took the top spot among the best car insurance providers in the UK, thanks to its high scores for customer service and complaints handling given by research and rating agency Fairer Finance.
John Lewis Finance has been offering quality financial solutions at competitive prices for over 150 years. Its car insurance offers misfuelling cover, uninsured driver protection, friendly expert services, a courtesy car, onward travel cover, and 90-day European cover. It also allows customers to tweak their policies through optional extras such as legal protection, car breakdown, and a protected no claim discount. Its policies are underwritten by Covea Insurance plc.
Liverpool Victoria, trading as LV= since May 2017, ranked second due to excellent customer service and policies – including its comprehensive car insurance with unlimited cover for windows, windscreens, sunroofs, and lost keys. Similar to John Lewis Finance, LV= also has a no claim discount.
LV= is one of the largest insurance companies in the UK with over 176 years of industry experience. Its car insurance offers a discount for new customers who bought a policy online and a lifetime guarantee on repairs when using its recommended repair service for as long as the policyholder owns the vehicle. Allianz completed its purchase of LV= General Insurance in January, 2020.
3. Aviva
Aviva was recognised by Bought by Many as one of the best multi-car providers in the UK as it offers up to a 10% multi-car discount. The discount does not apply to optional extras, but customers can insure up to five vehicles under one policy and must be registered at the same address. Its business vehicle insurance was also commended as it provides coverage for people who travel between different locations for work.
Aviva plc is a multinational insurance company that serves over 33 million customers. The levels of its car insurance cover comprise comprehensive as well as third party, fire, and theft insurance.
The comprehensive insurance covers loss or damage to the owner's vehicle, liability, uninsured drivers, vehicle recovery, driving other cars, legal costs, motor injury, and comes with an individual no claim discount.
4. Direct Line
Direct Line was commended for its excellent customer service, individual multi-car discount, and comprehensive policies, particularly business car insurance.
Direct Line Group has multiple brands, products, and distribution channels to give customers various options to protect their cars, homes, pets, businesses, and travel plans. Its car insurance solutions aim to provide affordable but high-quality policies by offering benefits such as a guaranteed hire car, onward travel, and a fair claim commitment.
5. Saga
Saga made it to the top five as it was deemed one of the best over-50s car insurance providers in the UK, according to Bought by Many.
Saga plc is a British company that provides financial products and services for people aged 50 and over. Its car insurance policies provide high levels of coverage at a competitive price, including uninsured driver cover, legal protection, and a protected no claims discount.
Saga Car is a comprehensive insurance plan with a three-year fixed price. It includes uninsured driver cover, legal protection, onward travel, accident healthcare cover, and a protected no claims discount. Saga Essential is comprehensive cover without fixed costs, but with fewer features than Saga Car.
6. Churchill
Churchill Insurance was deemed as providing one of the best individual multi-car and business car insurance policies in the UK.
Founded in 1989, Churchill Insurance was among the first direct motor insurance providers in the UK. Its car insurance has a 24-hour emergency helpline, guaranteed repairs for five years if the policyholder uses Churchill-approved repairers, a new vandalism promise, and a courtesy car as standard. It also allows customers to choose among a replacement, upgrade, or money when the car is written off.
Churchill is also well known for its affordable DriveSure telematics insurance policy, which was designed to help young drivers to drive safely and lower their premiums.
7. Tesco
Tesco Bank, a subsidiary of Tesco plc, has been providing banking and insurance products since 1997. It manages over 5.6 million customer accounts and has 2,800 colleagues based in Edinburgh, Glasgow, and Newcastle.
Tesco's car insurance is underwritten by well-known insurance companies such as Tesco Underwriting Ltd, AXA UK plc, Aviva Insurance Ltd, Sabre Insurance Company Ltd, and Zenith Insurance plc. It offers a wide range of features and benefits and allows policyholders to customise their coverage.
One of the most well-known products from Tesco is box insurance for drivers aged 17 to 35, which is a small box fitted to the policyholder's vehicle. It has a fixed premium for the year and three mileage choices.
8. Age Co
Similar to Saga, Age Co is also known for providing financial products and services for people over 50. It offers car and home insurance, financial services and funeral plans, and independent living solutions.
Age Co's car insurance line is divided into insurance for the over 60s, insurance for the over 70s, and insurance for the over 80s. Customers can purchase comprehensive, third-party fire and theft, or third-party only coverage.
Available benefits of Age Co's car insurance policies include a message relay service that allows policyholders to contact a friend or family after an accident, coverage for permanently fitted audio equipment, a Get You Home service, unlimited windscreen cover, motor breakdown cover, and European cover for up to 180 days annually. It also has optional key protection, excess protection, and motor legal protection coverage.
9. More Than
Launched in 2001, More Than aims to bring a new approach to the direct insurance and financial services market. It offers motor and van, home, pet, business, life, travel, and breakdown coverage.
More Than's car insurance boasts 24/7 emergency assistance, an uninsured driver promise, no claims bonus protection, and a standard courtesy car for comprehensive cover when the policyholder uses one of its recommended repairers. Other unique benefits include personal accident cover, in-car entertainment, windscreen repair, personal belongings cover, child car seat replacement, and wrong fuel cover.
10. Admiral
Admiral is a UK-based insurance company that specialises in car insurance. It received an overall rating of 9.0 out of 10 from customer reviews verified by software company Reevoo and gained scores of 9.2 for ease of purchase, 9.0 for clarity of policy information, and 8.8 for value for money.
Admiral's car insurance is divided into three levels of coverage: comprehensive; third-party only; and third party, fire, and theft. Its comprehensive plan provides the most coverage – covering third party, fire, theft, and the cost of repairing or replacing the vehicle if involved in an accident or damaged maliciously. It also has numerous benefits, including windscreen coverage, a courtesy car, and extended cover for policyholders driving overseas.