Top 10 car insurance companies in the UK | Insurance Business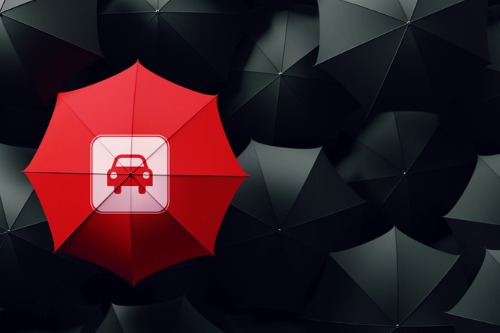 The UK's top 10 car insurance companies, based on market share and gross written premiums, make up the majority of the market, according to a recent listing by NimbleFins.
With these companies handling a little more than 80% of the market, it's good to understand the differences between these insurers when shopping around.
1. Admiral Group
Gross Written Premiums: £2.1 billion
UK Market Share: 15.2%
Admiral is an insurance provider with operations in the UK, Spain, Italy, France, the US, Canada, Mexico, India, and Turkey and has over 6.5 million customers worldwide. The group offers home, travel, and van insurance, as well as car finance and personal loans in the UK. It underwrites car insurance policies through its Admiral, Bell, Diamond, Elephant and Gladiator brands.
2018 was a big year for the group, as they took the top spot as the UK's most popular car insurance company after generating profits over £560 million before taxes.
2. Direct Line Group
Gross Written Premiums: £1.7 billion
UK Market Share: 11.9%
One of the key things that sets Direct Line apart is their two streams to service customers, and their partnerships with car companies like Volkswagen.
In terms of revenue streams, the group competes in the price comparison website space and sells Direct Line insurance directly to customers. While over two-thirds of their sales come from the Direct Line brand, their Churchill and Privilege lines have performed well in the price comparison market.
Their partnership with car companies has also helped to distinguish the company. Especially their complimentary five-day driveaway cover tied to brands like Volkswagen, SEAT, Audi, and SKODA.
3. Aviva
Gross Written Premiums: £1.7 billion
UK Market Share: 11.8%
As a composite insurer, Aviva offers a huge range of insurance and savings products – from car, home and health insurance to pensions and investments. The company helps protect £490 billion worth of assets for 33 million customers throughout Europe, Asia, and Canada.
In the UK, Aviva insures 2.5 million motor customers, having paid out 99% of motor insurance claims in 2017. Its AvivaPlus proposition rewards loyalty by ensuring existing home and motor customers get the same or better price than new customers
4. Liverpool Victoria, LV=
Gross Written Premiums: £1.2 billion
UK Market Share: 8.6%
Liverpool Victoria, trading as LV= since May 2017, operates as the UK's largest friendly society. It has more than 5.5 million customers who hold a variety of insurance products as well as life, investment and pension solutions. The company offers its services directly to consumers, through advisers and brokers as well as strategic partnerships with organisations. It also owns the Britannia Rescue, Highway Insurance, and Frizzell brands.
For its car insurance coverage, LV= offers optional extras such as motor legal expenses, guaranteed hire car, increased personal accident cover, breakdown cover, and protected no claim discount.
5. Hastings
Gross Written Premiums: £920 million
UK Market Share: 7.5%
Hastings is an agile, data and digitally focused general insurance provider to the UK car, van, bike and home insurance markets. The insurance group is home to several brands, including Hastings Direct, Hastings Premier, Hastings Essential, Hastings Direct SmartMiles, InsurePink and People's Choice.
6. esure Group
Gross Written Premiums: £771 million
UK Market Share: 5.5%
esure Group offers insurance products to over two million drivers, homeowners, pet owners, and holidaymakers across the UK. It has two well-established brands within the direct insurance and broker marketplaces – esure and Sheilas' Wheels. esure employs over 700 specialists at its UK-based claims centres to handle claims and manages a network of motor repairers who handle over 90% of accidental damage claims.
7. Ageas
Gross Written Premiums: £760 million
UK Market Share: 5.4%
Ageas is recognised for prioritising customer experience, so clients can speak to a human 24 hours a day, 365 days a year when making a claim. It has been recognised for its cover and customer service, having won a Gold Standard Insurance Award for consecutive years.
8. AXA
Gross Written Premiums: £750 million
UK Market Share: 5.4%
AXA Group is the world's largest insurance brand and the largest insurer by revenue. As a group, it has 103 million customers worldwide and employs close to a quarter of a million people. In the UK, AXA specialises in insurance and healthcare.
AXA's car insurance includes an uninsured driver promise; courtesy car; lifetime guarantee on repairs; wrong fuel, lost keys and child car seat cover; foreign use; and a multi-car discount.
9. RSA
Gross Written Premiums: £747 million
UK Market Share: 5.3%
RSA (Royal & Sun Alliance) is one of the world's leading multinational insurance groups. It operates in the UK, Scandinavia, Canada, the Middle East and Ireland, serves nine million customers in over 100 countries, and has net written premiums of £6.5 billion as of 2018. The group offers personal, commercial and specialty insurance products and services through a broad distribution network.
RSA sells car insurance through its More Th>n Brand. In 2018, it sold over £500 million in car policies. It also underwrites policies for other brands such as Clydesdale Bank and ingenie.
10. NFU Mutual
Gross Written Premiums: £533 million
UK Market Share: 3.8%
NFU Mutual offers a personal, face-to-face service through its more than 300 local branches in the UK, a network of over 650 agents and a UK-based call centre to handle quotes, questions, and claims. Since policyholders own the company, returning customers can get a discount funded from its profits. Catering to drivers in rural parts of the country, NFU Mutual's motor insurance product covers cars, motorcycles, and vans.