UK's top 10 list of motor insurance companies in 2022 | Insurance Business UK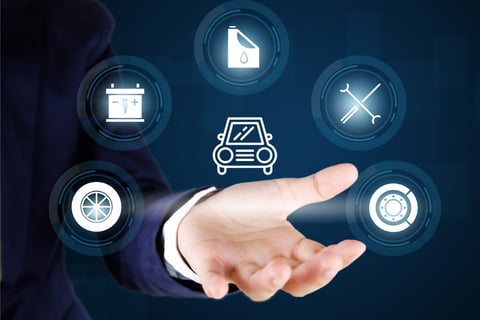 A list of the UK's top 10 car insurance companies in 2022 has been unveiled by finance research site NimbleFins.
To rank the insurers, the report compared levels of motor vehicle insurance gross written premiums from 2021's regulatory reports, as well as analysis of annual reports and risk management reports.
NimbleFins' analysis of 2021 accounting and regulatory reporting figures puts Admiral Group as the top UK motor insurer for 2022, with an estimated 14% market share. Last year, Admiral Group wrote £2,237 million of motor insurance gross written premiums and ranked as the largest UK motor insurer in 2021. The insurance group, which includes Bell, Diamond, elephant.co.uk, and Gladiator motor insurance, was also one of the only major insurers to grow its book last year, achieving a 5% increase in gross written premiums and insuring 4.97 million vehicles in 2021.
It was also noted that Admiral launched delivery driver insurance last year.
"UK motorists are legally required to have hire & reward insurance to cover any paid delivery driving or courier work, but hire & reward for cars has not traditionally been available directly from the big retail insurers. Admiral is leading the pack through its launch of hire & reward car insurance to delivery drivers and couriers in October 2021," commented NimbleFins co-founder Erin Yurday.
Yurday also noted that prior to Admiral's new offering, customers that wanted to work as a delivery driver or courier would have to purchase top-up hire & reward cover from another company such as Zego on top of their personal motor insurance, or cancel their personal insurance to buy an alternative annual policy from a specialist insurer.
Direct Line Group ranked as the second largest motor insurer in the UK for 2022. The insurer wrote £1,730 million of gross motor insurance premiums, commanding 10.8% of the UK market share. The insurance group includes the brands Churchill and Darwin. But while it secured second place, Direct Line Group lost customers last year, dropping 2.2% to 4.0 million and its gross written premiums slumped by 1.7%.
Aviva came in third place, with £1,677 gross written premium in 2021. The company grew its GWP by 1.5% last year and took a 10.5% market share – a close figure to Direct Line Group's 10.8% market share, NimbleFins noted.
The other insurance companies that made the top 10 list included (in order): Hastings, AXA, LV=, esure, RSA, Ageas, and NFU Mutual.