Be Wiser reports growth in premium income | Insurance Business UK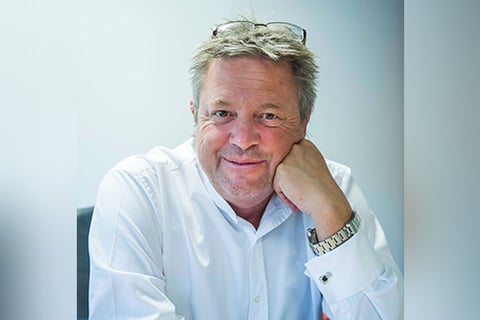 Independent personal lines insurance broker, Be Wiser Insurance (Be Wiser) today announced its result for the eight months ending January 2020. EBITDA for the business has climbed to £2,771k with planned cost savings on track with 76% of target delivered to date, a reduction of £1,263k compared to the prior year.
The forecasted income for the broker in 2020 is £23,222k compared to £21,816k in 2019 and the results show a growth in premium income, policy count and brokerage earnings. The total premium income for the broker is currently reported at £43,372k for this eight month period with 92,431 policies written within this timeframe.
Speaking on these results, chairman of Be Wiser, Mark Bower-Dyke (pictured) said: "I am delighted with the strong progress made by Be Wiser during the last eight months, and I confident that we will meet our year end forecast for expenditure savings and sustainable income growth."
He stated that the improved performance was an illustration of the success of Be Wiser's strategy to streamline its business, boost income through growth, and focus on customer service. Bower-Dyke said that the improvements delivered in the last eight months demonstrate the successful focus of the business on ensuring that it is agile and efficient.
"We have made significant advances in technology to future-proof Be Wiser in an industry going through profound technological change," he said. "Our position will enable us to continue delivering our ambitious growth plans in a sustainable way."
He pointed to the challenges the business has faced in previous years, and said: "This has been a challenging period for the business, but our hard work has paid off. I want to pay tribute to my brilliant and hard-working team for their dedication to Be Wiser, and in particular to making sure our customers receive first class service for their insurance needs."
Commenting on the broader outlook of the person lines market, Bower Dyke said: "Data analytics driven by technology has altered the nature of personal lines insurance radically, and the pace of change is accelerating. Already, we can enrich data at point of quote to drive better risk selection, but increasingly we can use data analytics to find behavioural patterns among our customers that we didn't know existed. Broking businesses like ours that embrace this technology and make it work for their customers will be the winners in the 2020s."