Brexit update: The UK signs order to end European Union law | Insurance Business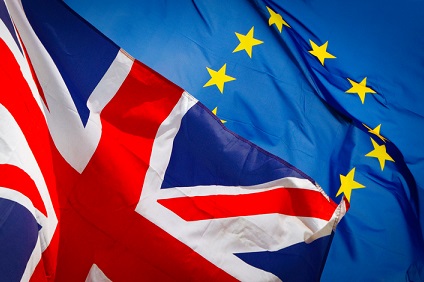 Last week Aegon UK chief executive Adrian Grace pointed to how Brexit has already taken up a huge chunk of the government's focus, suggesting it's time to address other pressing matters such as social care funding and pensions.
Now, in a sign that the UK is moving forward, the Secretary of State for Exiting the EU Steve Barclay has signed the order scrapping the European Communities Act (ECA) 1972.
The ECA is the vehicle that sees regulations flow directly from the lawmaking bodies of the European Union in Brussels into British law. Its repeal is effective upon the UK's formal departure from the block come Halloween.
"This is a clear signal to the people of this country that there is no turning back – we are leaving the EU as promised on October 31, whatever the circumstances – delivering on the instructions given to us in 2016," asserted Barclay when his department made the announcement over the weekend.
"The votes of 17.4 million people deciding to leave the EU is the greatest democratic mandate ever given to any UK government. Politicians cannot choose which public votes they wish to respect. Parliament has already voted to leave on October 31. The signing of this legislation ensures that the EU Withdrawal Act will repeal the European Communities Act 1972 on exit day."
Read more: Here's what the insurance industry wants from the new UK Prime Minister
When Brexiteer Boris Johnson became UK Prime Minister, Association of British Insurers (ABI) director general Huw Evans expressed hope that the new Conservative Party leader will be able to overcome the Brexit impasse and implement the separation in an orderly manner by having a transition period in place.
Currently a deal on departure arrangements has yet to get the green light. Former Prime Minister Theresa May's withdrawal plan was rejected by Parliament three times.
Meanwhile, referring to the latest development, the Brexit secretary stated: "The ECA saw countless EU regulations flowing directly into UK law for decades, and any government serious about leaving on October 31 should show their commitment to repealing it.
"That is what we are doing by setting in motion that repeal. This is a landmark moment in taking back control of our laws from Brussels."