Brightside Group shakes up executive team | Insurance Business UK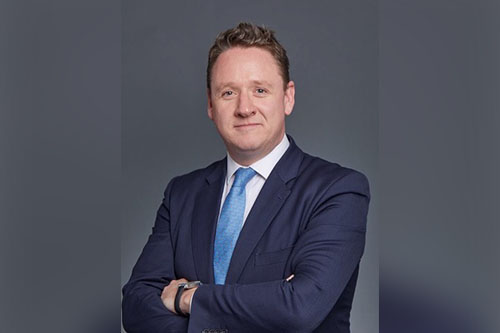 UK insurance broker Brightside Group has added more new faces to its executive ranks, after bringing on former Swinton Group distribution director Richard Beaven as COO in April.
Derek Henry (pictured) will join the insurance broker as managing director of broking on September 01, and his role, which is subject to regulatory approval, will cover full P&L responsibility for the business. Henry will also sit on the board and executive committee, and his major responsibilities will include driving trading and overseeing insurer relationships as well as key partnerships.
Henry takes over from Russell Bence, who left the company to pursue other interests.
"I'd like to thank Russell for his contribution to Brightside during the last three years and wish him well for the future," said Brendan McCafferty, Group CEO, adding, "I am delighted to welcome Derek to the executive team and the board, and look forward to working with him to move Brightside into the next phase of growth and investment."
The CEO continued: "Derek knows the Brightside business well and brings a strong combination of skills and experience running retail businesses in both personal and commercial segments, trading and business development, and managing critical insurer and partner relationships."
Henry's past experience includes leading the Ardonagh's group's relationship with the insurance market and sitting on the executive of the Ardonagh MGA. He began his career at the RAC in a finance role, eventually becoming commercial director of the FS division. He also held roles at Capita Insurance Services, Junction, and Towergate. Derek left Ardonagh in 2018 to establish his own advisory business, which involved projects with Aviva and Brightside, as well as advising private equity firms.
Brightside has also announced that, subject to FCA approval, James Slade has been appointed chief financial officer for the group. Slade had acted as interim CFO and will now take over the role permanently.
"James has proved to be an extremely capable interim CFO and I'm very pleased that he now steps up to the CFO role on a permanent basis," said McCafferty.
Prior to his work at Brightside, Slade was a chartered accountant at Deloitte, and later joined Friends Life in 2007, contributing through a variety of finance roles over the course of eight years. He joined the Brightside finance team in 2015.