Co-op enters travel insurance market with disruptive offer | Insurance Business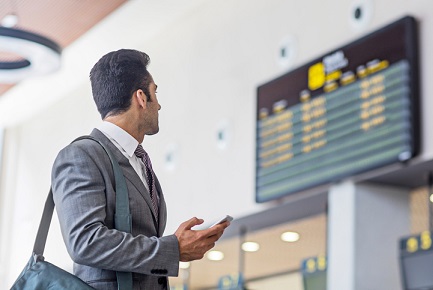 There's been so much buzz around start-ups and digital innovators, but apparently you don't need to be an industry newcomer to disrupt the market.
Co-op
Insurance – definitely no newbie to the world of cover – has forayed into travel insurance, introducing what it says is a market-first product in terms of shouldering medical expenses on behalf of holidaymakers. The big difference? Treatments being cashless, meaning no payments made by policyholders for later reimbursement.
Underwritten by Mapfre, Co-op's travel insurance has three types of policies: single trip, annual / multi-trip, and backpacker. Customers will be offered year-round access to video and voice call consultations with a General Medical Council registered doctor before and during trips. Post-trip care, including nannies and physiotherapy, is also provided.
"This is an exciting time for the Co-op as we introduce travel insurance to our portfolio of products," said Co-op Insurance chief executive Mark Summerfield. "Having recognised a gap in the market, we've worked with our members across the Co-op, to build a product which is fair, inclusive of all ages and medical conditions.
"Furthermore, we're the first general insurer to pay medical expenses upfront, ensuring that our customers are not left out of pocket at what can already be a stressful time."
The launch follows a December 2017 study conducted among 2,000 UK holidaymakers by atomic research on behalf of Co-op Insurance. It was found that 62% of insureds had to first cover the costs themselves – with 26% turning to family members to borrow money; 25% taking money out of their savings; and 10% ending up in debt as a result.
"It's great news for consumers that a respected brand such as Co-op will be competing in the travel insurance sector with such an attractive proposition," commented Andrew Hagger, personal finance expert from Moneycomms.co.uk. "Co-op has come up with something a little different and while it is competitively priced and offers a comprehensive and generous range of individual benefits, the unique promise that customers won't have to pay for medical treatment upfront is a game changer."
Related stories:
Revolut introduces another insurance product
Direct Line in tie-up with digital healthcare provider