Coronavirus: Firms clarify business interruption coverage | Insurance Business UK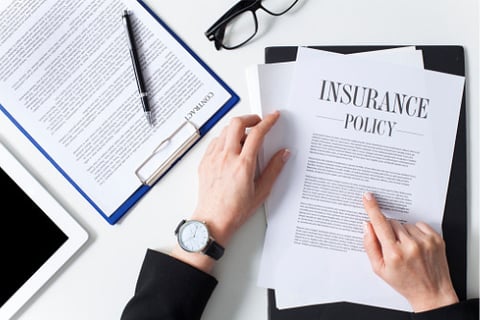 In our current pandemic-stricken state, it's not only the spread of the coronavirus that could leave us dangerously exposed but also the proliferation of misinformation. Here at Insurance Business UK we try our best to help clarify the issues, particularly that of business interruption (BI) coverage, and have gathered the answers to the biggest question of the hour.
Can I claim on my BI policy now that COVID-19 is a notifiable disease in the UK or if the government orders my business to close?
Aviva UK: Our business interruption cover is based on a specified list of diseases and has been since the SARS outbreak in 2003. These policies exclude business interruption due to new and emerging diseases like COVID-19.
AXA UK: As coronavirus was unknown until recently, there will be very few policies that cover it. There are some policies that cover compulsory closure caused by any notifiable infectious diseases; however, the vast majority list specifically the diseases they cover.
Commercial Express: Most insurers set out a list of specific notifiable diseases that are covered under this section. COVID-19 will not be present as it was unknown until recently. Therefore, there would be no cover under such wordings.
However, some covers are written on a non-specified basis; under this form of wording, as COVID-19 is now a notifiable disease… BI loss arising as a direct result of the disease affecting the business would typically be covered.
Some policies will contain a non-damage denial of access clause which typically covers losses arising from "an incident…" Under such a non-damage denial of access extension, then losses arising to the business as a direct result of such denial of access due to COVID-19 could be covered by the policy.
Momentum Broker Solutions: In many standard contracts, there is no cover under the specified diseases extension as COVID-19 is not one of specified diseases covered. Some infectious disease extensions are broader and do not specify the diseases but insist on them being notifiable.
Some policies include a 'non-damage denial of access' extension. If your business is forced to close or is told to close by a local authority/cordoned off, you may be able to make a claim under this extension. It is important to note that a lot of policies require there to be an outbreak at the business premises or within a specified proximity of the business premises for you to be able to make a claim.
NFU Mutual: There is no automatic extension of coverage from the human diseases BI policy extension available on commercial policies to include coronavirus COVID-19 as a result of the emerging news that the government has named the virus as a notifiable disease. In line with the rest of the market, it is not currently specified as a covered disease in our policy wordings at this time.
(On prevention of access due to action of a competent authority): This extension is intended to cover losses due to closure or restricted access by authorities following a specific incident or occurrence happening within the specified radius from the insured premises, and not by a nationwide event or global pandemic.
Zurich UK: Zurich does provide cover for a number of areas of 'non-damage' business interruption. These relate to the need to close a premises due to unforeseen events including specified, notifiable diseases linked to the premises.
If an insurance policy has notifiable disease cover, the policy will usually list which diseases are covered. Zurich's policies have never included diseases linked to pandemic such as SARS, avian flu, or coronavirus due to the difficulty of insurers being able to quantify the potential risk…
Zurich does have a small number of policies which would provide cover for any infectious disease. However, even where government action allows for businesses to make an insurance claim against their policy, cover would usually only apply when the disease was present at the premises or in the surrounding area.
Closures ordered
On March 20, the UK government asked restaurants and cafes, pubs and bars, entertainment venues like cinemas and theatres, museums and galleries, spas and massage parlours, casinos and betting shops, as well as indoor leisure and sports facilities such as gyms not to open for trade from March 21. Takeaway and delivery facilities, however, should remain operational.
Local government will be in charge of enforcement. Meanwhile the measures' necessity and effectiveness will be reviewed every 28 days.