GRP head on leading an ambitious M&A growth strategy | Insurance Business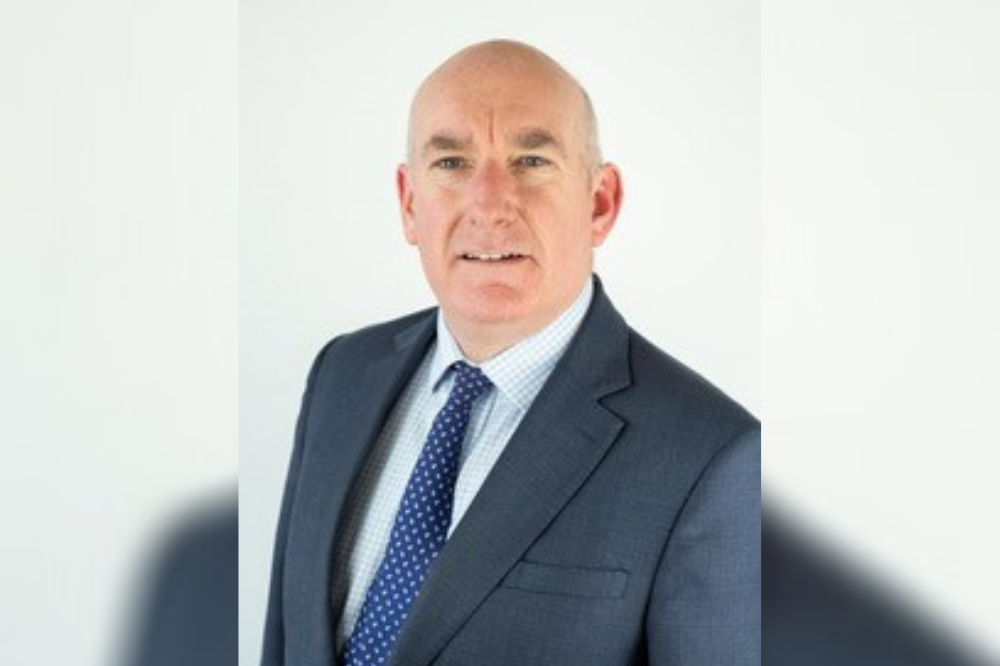 A recent report into the global M&A market by Willis Towers Watson found that, despite the impact of COVID-19, the sector had recorded its first positive performance in three years for completed deals. This highlighted what anybody seeing the pace of acquisitions currently taking place within the insurance industry already knew – that while acquiring businesses during a pandemic comes with its challenges, these can be overcome and overturned.
Read more: GRP's new chief exec on acquisitions during the coronavirus pandemic
Global Risk Partners (GRP) is among those businesses which are proving that it is possible to ambitiously negotiate today's complex M&A environment, with a strategy which recently saw its East Midlands hub business, Birrell Group, complete two transactions within two days of each other. To discuss the recent growth of the business and the characteristics which successful acquisitions tend to share, Insurance Business recently caught up with Stephen Ross (pictured), head of M&A and one of the three founders of GRP.
There are several main elements which make up his role within the insurance intermediary, Ross said, which centre around the identification of brokers with whom the business wishes to transact, and the leading of the related processes which accompany making such an acquisition.
"I see part of my role is to make sure we're buying quality businesses," he said, "but another part is to be able to convey to the vendors what's unique and exciting about being part of GRP. Throughout the process, I get to spend a lot of time with the vendors of the businesses, and what's very clear is that we are dealing with entrepreneurs who have built their business up over many years.
"And it's really important for them to know they are partnering with a business which is going to be the appropriate custodian for their firm going forward, for their clients but also their employees and all other key stakeholders. And it's a key part of my role to convey that we are that [custodian]. It's really exciting getting to bring quality businesses and quality people into the group. Really, I've got the best job, as I get to spend all my time talking with entrepreneurs, which is great."
Having overseen many acquisitions during his time at GRP, Ross noted that the business continually reflects on the characteristics which make for a successful deal. He believes the most fundamental consideration must be the quality of the management team. From there, the consideration becomes more technical and examines the quality of the portfolio and the quality of the underlying client base but these stem from having a fantastic management team in place.
This is the same ethos which drives how GRP chooses its hub businesses, Ross said, where the group looks for businesses in key geographic locations across the UK which have a strong management team, as well as the energy, enthusiasm and passion to want to grow their business through such a partnership. There are still areas of the UK where GRP would love to have more of a presence, he said, and this is an area of focus for the business which is constantly on the lookout for the next opportunity.
"We like to have an 'owner-driver' culture within our business," he said. "And a partnership with GRP is about how we can help the acquired business to grow its underlying earnings and its EBITDA over time. This growth may be organic or through acquisition and my bit is about working with the MDs of our businesses to identify, first, and then complete acquisitions which will add value to their business.
"And we leave the brand above the doors because we think there's significant value in local brands and our is not a cost-out model, we're around to help these businesses grow significantly, in a way that will generate value for all stakeholders."
Working through the COVID-19 pandemic has been interesting, Ross said, as certain aspects of deal-making such as the due diligence piece and the legal piece have worked very well during the lockdown. Despite this, he still misses the face to face interaction that made up so much of any acquisition before the crisis occurred.
Read more: GRP to boost inorganic growth
Looking at the pace of acquisition recently enjoyed by Birrell Group, Ross highlighted that, when GRP first purchased the hub business in January, it was very clear that it wanted to help it grow both organically and through acquisition. He said he is delighted that Birrell Group has already completed its first few deals, and that these are very exciting times for the business.
"In relation to the pace of M&A [for GRP], as anyone can see from our record over the last few years," he said, "we've acquired a lot of great quality businesses, and we still have a robust pipeline, and are having some really good discussions with people. So, I'm expecting us to have more deals to announce over the next few months."