How Bravo Group is facilitating dialogue between brokers and insurers | Insurance Business UK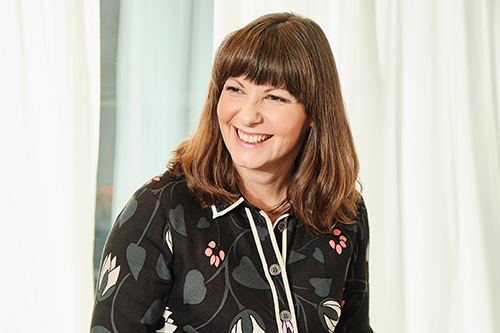 What a year 2020 has been for Bravo Group. The group has completed acquisitions, discovered new means of supporting its broker and insurer partners, embraced virtual opportunities to support learning and development, and been acquired itself by the broking giant Ardonagh Group – and all of this has taken place during a global pandemic.
Read more: Ardonagh continues acquisition spree with Bravo Group swoop
For Jaime Swindle (pictured), the MD of networks and products for Bravo Group, the first few months of lockdown meant switching the business into rallying mode with all focus on ensuring that members and insurer partners were being engaged with and supported by a broad range of initiatives. This priority has not changed, she said, and the business is still focused on ensuring that its members can thrive at both a local and a wider scale. However, now that the business environment is reaching some semblance of a "new normal", this emphasis has extended to start analysing what lessons can be learnt from the pandemic.
"We recognised very early on that ensuring that our members and our insurers could remain connected was really important," she said. "And we [facilitated] that in a number of ways. One of these was an insurer survey as we wanted to hear from our membership about their experience with our insurer partners. We wanted to find out what it meant to trade with these partners and how they felt the proposition, the service, and the engagement they had received had resonated with their businesses.
"And there was such an overwhelming response that this was a really good proxy across the whole of the network, and it enabled us to have some detailed, rigorous conversations with each of our strategic insurer partners… They could see how they compared to their peers, see areas of opportunity and could also fundamentally understand what they were doing well and what they should continue to do."
This feedback had significant practical applications for partners, she said, and fed into the development of several strategic change programmes. For instance, one insurer partner has launched a new engagement tool with broker members enabling them to access underwriters that they couldn't before, off the back of these findings, while others have implemented new sales development and operational processes.
Utilising this feedback, Bravo Group created a virtual insurance summit where senior representatives held a virtual roundtable at which they discussed the feedback they had received and outlined the steps they would take in response to this. This gave them the platform to speak directly to the network, she said, and almost a third of the group's membership joined in live to watch this.
Swindle outlined how between this and its playback on the newly launched Bravo TV channel, and the formation of individual clinics to allow brokers to ask their questions directly, almost everybody across the network has now heard from Bravo Group's strategic partners. This has cemented relationships, she said, which is more essential than ever during such a challenging time.
From the reformatting of government information to enable brokers' customers to receive relevant, timely and accessible updates to the business's partnership with Ecclesiastical for a 'Kindness Wins' campaign which is dedicated to celebrating caring acts in communities, Bravo Group is accessing the opportunities which the pandemic has presented for businesses to showcase their cultural and social value. Swindle noted that the group is thriving because it is enabling its members to thrive, and due to its championing of the need for transparency and honesty to allow transformative change.
"The retention of our membership has always been very strong, but we've actually had new joiners to the network who maybe traditionally hadn't thought of being part of the network, or who would have seen themselves as being too large to benefit from being part of a network," she said. "They have recognised the initiatives we have been doing… and that being part of this collective is unlocking opportunities that they wouldn't necessarily have thought about previously."
One of those opportunities involves the setting up of a collective for the government's Kickstarter scheme, she said.
Read more: How are brokers and customers changing their habits during the pandemic?
"We've already had a fantastic response to the initiative with over 30 roles created in the networks," she said. "So we've applied for the scheme and will be setting this up and administering it on behalf of our brokers, utilising all of the tools in our toolkit; from L&D programmes, practical training, engaging our insurer partners, mentoring and really supporting those businesses and these new employees when they come on board in the hope these become permanent roles. This is going to be hugely positive and will bring even more innovation and talent into the industry, and it really demonstrates how being part of a network not only helps you in the day to day but also unlocks some of those initiatives that you might not be able to access individually."
Going forward, Swindle noted that the recent acquisition of Bravo Group by Ardonagh Group represents an exciting time for the business. Being part of such a huge process means keeping lots of plates spinning at the same time, she said, but it is essential to know that this process is not going to change any of the culture at the heart of the group, or any of the focus or the emphasis that is placed on the network.
"For us, this has just become even more important as this is giving us even more opportunity to reinforce the things that we are doing," she said. "It gives us more investment, it gives us more scalability and it gives our members even more opportunity to compete on a global stage because now we have this amazing parent company that will continue to support us and invest in us doing what we do best."