Reassessing LEI five months on from the Civil Liability Act | Insurance Business UK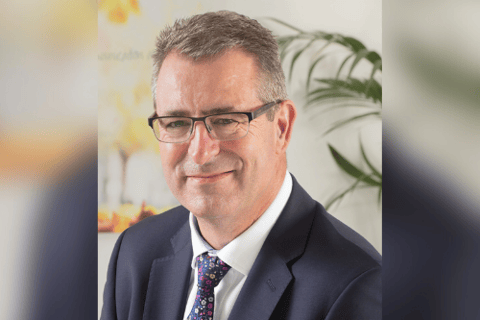 Before the implementation of the Civil Liability Act at the end of May 2021, there was a lot of discussion about how it would impact the claims market and its implication for the legal expenses insurance (LEI) sector. Now, just over five months on from its rollout, David Haynes (pictured), underwriting and marketing director at ARAG UK and Matthew Maxwell Scott, executive director at ACSO provided the market with an update at a recent MGAA webinar on 'The changing world of civil justice and the impact upon consumers'.
Having outlined the increased value of LEI in providing access to justice for consumers in the post-reform world, Haynes explored whether the ARAG team had seen an increase in the purchase of LEI policies since May 2021. He noted that while those figures had remained quite static to date, what had been visible had been quite a bit of activity in the market from brokers and insurers as a result of the change in the models they're now having to adopt.
Read more: Assessing the impact of the Civil Liability Act on LEI
"These changes took a long time to come to fruition," he said. "2016 the act was set down, in 2018 it was passed and it has taken to 2021 to get it implemented. And in that time there were lots of false starts so quite a lot of people – brokers, insurers, including ourselves – were probably wondering if this was ever going to happen. And of course, what we've seen is that [the market] has had to change their models… they've had to adapt not only going forward but also had to adapt for policies that were sold in the last 12 months, because they would run into the period when the legislation was enacted from."
ARAG has spent a lot of time trying to explain the changing models required from market players, he said. Along the way it has seen some firms that have been seeking out a 'silver bullet' – a different model where the increase in premium as a result of (claimant legal) costs not being recoverable will have less of an impact. That has quietened down now, and Haynes is optimistic that over time there will be more activity and uptake of the LEI offering.
It's also down to people in the market to promote the benefit of Before The Event (BTE) insurance for legal expenses, he said, and, as a result, to ensure that their clients have got that product and will not end up having to represent themselves or losing money from their damages. That's going to be a key factor going forward – how the industry can promote BTE uptake by making people aware of what it does.
Adding his perspective, Maxwell Scott highlighted that the Civil Justice Council has also pinpointed the importance of LEI. In his report reviewing civil litigation costs, Rupert Jackson stated that he thought LEI was an increasingly important product, he said. These reforms have been waiting in the wings for a long time but they've only been in place for a handful of months now – and, because that awareness simply isn't there yet, subsequently an awareness of what needs to be done to react to these reforms isn't there either.
Read more: Putting the Official Injury Claims Service on trial
"When we spoke to the Minister of Justice, while the Civil Liability Act was being implemented, we raised the subject of legal expenses insurance," he said. "And we pointed out that, of course, these are annual policies and if they effectively moved the goalposts halfway through the year, it could potentially render some people's policies less valuable, and that might be through no fault at all of the LEI provider. The response from the senior civil servant was, 'I hadn't thought of that'. So we are dealing with an awareness problem, not just among consumers, but often at the heart of government as well."
Making the right moves on this has implications for the trust and confidence that consumers place in the sector, so the industry needs to take responsibility to make consumers aware of every available protection. Haynes noted that ARAG had engaged with the regulator on this subject, as well as many others for several years, and LEI in its entirety has come under the regulator's spotlight.
There is a cost of distribution in the UK, he said, which can often result in higher commissions than the regulator would generally see. However, the other alternative is either not to promote the products at all, or to try and develop standalone products. The latter option would increase the cost to the consumer, however, which he believes is an anti-value and anti-consumer solution.
"So we're spending a lot of time trying to educate the powers that be that the value in these add-on products is great, and there is a cost of getting these products to market [but that] when you compare them against alternative models, or those models overseas, they do represent really good value," he said. "We're still trying, and we'll get there one day."