Ten most (and least) expensive job titles for car insurance | Insurance Business UK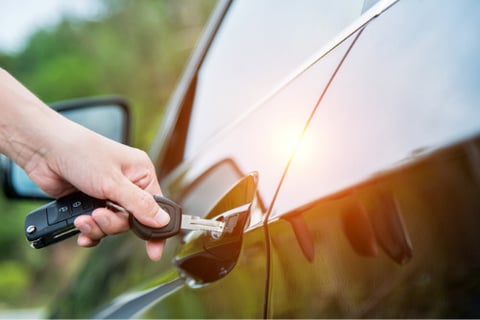 Insurance companies consider a range of factors when calculating car insurance premiums, and the goal has always been determining how much of a risk a policyholder is at being involved in a traffic accident. These factors include a person's age, annual mileage, postal code, vehicle make and model, parking spot, driving and history claims, and even gender. But one of the biggest and perhaps most surprising determinants of car insurance cost is one's occupation.
For the second straight year, Hertfordshire-based vehicle leasing company Vanarama assessed the 100 most common job titles in the UK to find out which professions pay the most on insurance premiums.
The firm gathered data from the Office of the National Statistics, broadcasting company BBC, and database firm Statista to paint a picture of the average UK driver. What Vanarama came up with is someone who drives a Volkswagen Golf, travels 7,600 miles each year, has comprehensive cover and no previous accident claims to their name.
Here's the complete profile of Vanarama's hypothetical average driver.
Named driver: 39-years old
Years driving: 15 years
Vehicle: Volkswagen Golf 1.5L 2020
Cover level: Comprehensive
Miles per annum: 7,600
Voluntary excess: £500
Day parking: Factory or office car park
Overnight parking: Locked garage at home
Read more: Top 10 car insurance companies in the UK
The company then entered these details, along with the same birthday and date when the licence was obtained, into the nation's largest car comparison website changing only the job title. The results revealed how much car insurance premiums are charged for each occupation.
Here are the 10 most expensive and 10 least expensive job titles for car insurance in the UK based on Vanarama's research.
10 most expensive job titles for car insurance premiums
Almost all professions in the top 10 shot up the rankings from last year. Recruitment consultant topped this year's list moving from 30th in 2020, with premiums more than doubling to slightly over £815 from about £350. It was designer, however, which experienced the biggest jump from 98th last year to second place in 2021. Premiums for the profession cost on average £776, up from £312.
Social worker and counsellor were tied for third place, with average car insurance costs at about £714. Physiotherapist, midwife, and nurse followed paying about £707 in annual premium. Hairdressers, who dropped from third to eighth, needed to shell out about £506 in premium cost, while senior manager and supervisor rounded out the top 10 paying slightly over £498 in car insurance.
| Rank | Job title | 2020 ranking | Annual premium |
| --- | --- | --- | --- |
| 1 | Recruitment consultant | 30 | £815.24 |
| 2= | Designer | 98 | £776.51 |
| 3= | Social worker | 7 | £713.80 |
| 3= | Counsellor | 14 (tied) | £713.80 |
| 5= | Physiotherapist | 6 | £507.07 |
| 5= | Midwife | 9 | £507.07 |
| 5= | Nurse | 19 | £507.07 |
| 8 | Hairdresser | 2 | £505.90 |
| 9= | Senior manager | 17 (tied) | £498.02 |
| 9= | Supervisor | 43 | £498.02 |
Source: Vanarama
One additional factor that Vanarama researchers found was that female drivers were being charged about £18 higher (£462.94) than their male counterparts (£444.89), rising from about £15 from last year.
Read more: Revealed: The average cost of car insurance
10 least expensive job titles for car insurance premiums
At the other end of the spectrum, IT-related professions, which include web developer and software engineer, dropped to the bottom of the rankings after placing in the top 15 in 2020. Average car premiums for these occupations were about £326.
Barrister, personal assistant, secretary, and driver, which experienced the biggest drop, were also among the 10 least expensive professions for car insurance, with annual premiums ranging from £355 to £374.
| Rank | Job title | 2020 ranking | Annual premium |
| --- | --- | --- | --- |
| 91 | Driver | 1 | £374.31 |
| 92= | Secretary | 77 | £358.27 |
| 92= | Personal assistant | 78 | £358.27 |
| 94 | Barrister | 49 | £355.45 |
| 95= | Software developer | 13 | £326.41 |
| 95= | Web designer | 14 (tied) | £326.41 |
| 95= | Web developer | 14 (tied) | £326.41 |
| 95= | Software engineer | 24 | £326.41 |
| 95= | Programmer | 51 | £326.41 |
| 95= | Developer | 69 | £326.41 |
Source: Vanarama