Watchdog tells business interruption insurance providers to pay up – industry reacts | Insurance Business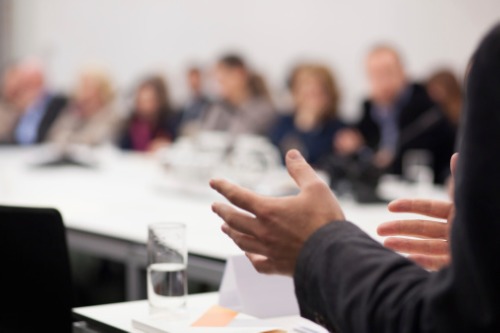 If there's one insurance product that has drawn the most attention during the coronavirus crisis, it has to be business interruption (BI) coverage – which has been thrust into the spotlight. So much so that the Financial Conduct Authority (FCA) has reminded insurers to compensate policyholders with legitimate claims.
"Based on our conversations with the industry to date, our estimate is that most policies have basic cover, do not cover pandemics, and therefore would have no obligation to pay out in relation to the COVID-19 pandemic," wrote FCA interim chief executive Christopher Woolard in a letter to insurance bosses on Wednesday. "While this may be disappointing for the policyholder we see no reasonable grounds to intervene in such circumstances.
"In contrast, there are policies where it is clear that the firm has an obligation to pay out on a policy. For these policies, it is important that claims are assessed and settled quickly. A key objective of the FCA is to ensure that financial pressures on policyholders are not exacerbated by slow payment, rather, such claims should be paid as soon as is possible."
Woolard went so far as to suggest adopting an approach of making interim payments in cases where there are reasonable grounds to pay part of a claim instead of in full. The FCA, which has established a small business unit, also acknowledged that compensation may be disputed.
The interim CEO noted: "Where a policyholder is a small business with an annual turnover below £6.5 million, and fewer than 50 employees or an annual balance sheet below £5 million, it is likely to fall within the jurisdiction of the Financial Ombudsman Service.
"This can offer the prospect of faster decisions (on claims of up to £355,000) than a court process and, where appropriate, more timely payments that help firms recover from the impact of the COVID-19 pandemic. In due course, the ombudsman will share details of the approach it will be taking to deciding complaints about business interruption insurance, most likely through a series of 'lead cases'."
Read more: Lawsuit looms for Hiscox over business interruption policies
Commenting on the letter, a spokesperson for the Association of British Insurers (ABI) expressed the trade body's backing and said the FCA's clarification confirms the scope of pandemic insurance among firms.
"Insurers recognise this is a worrying time for all businesses," asserted the spokesperson, "and ABI members are committed to swift payment of valid claims and interim payments to their customers."
Also pleased with the watchdog's approach is the Chartered Insurance Institute (CII), with CII managing director of engagement Keith Richards saying they support the focus on paying claims in a timely fashion.
"The insurance sector has an opportunity to demonstrate that its ability to pay claims quickly is better than most people perceive it to be," declared Richards. "We are confident that the majority of insurers will continue to build trust in the profession by delivering on their promise with clear, accurate, and timely processes that the FCA is looking for."
Mactavish, on the other hand, doesn't share the same level of confidence that insurance providers will be able to comply. The organisation, which is an expert on commercial insurance procurement and dispute resolution, is of the view that insurers will want to manage their cash flow more carefully during this time after having incurred significant losses on their investments.
In a release, Mactavish noted: "Evidence of this is that many have cancelled their payment of dividends to investors following guidance from the Bank of England, and some insurers may look to raise further capital from the stock markets.
"In addition to this, settlements could be slowed down because the claims departments of insurers are not at full capacity due to the lockdown, and potentially a higher number of staff being off work because they have COVID-19."
Read more: Lloyd's of London underwriters face lawsuit from pandemic-covered cinema chain
Meanwhile Jon Newall, chairman of insurance broker Lockyers, urged insurers to "do the right thing" as the world watches.
In a LinkedIn post, which Newall apparently published even before seeing the 'Dear CEO' letter, he stated: "The bad PR that is currently being generated by insurers remaining silent on individual claims is deafening. It only takes one of you to break ranks, and do the right thing to turn this tide and support your policyholders, and the rest will follow.
"Policyholders are expecting their insurers to support them in their time of need, not to release mass marketing emails on your 'stance in relation to COVID-19 claims'. You need to address each customer's claim individually, and promptly, as each business is a person, a family, a parent, a workforce, all wanting to know what their future holds."
The broking stalwart believes the current crisis gives insurers the chance to help people and increase customer loyalty. "Now is your time to stand up and be counted," he said.
Concurring, Mactavish chief executive Bruce Hepburn had this to say: "With many businesses struggling, insurers have a duty to make any legitimate settlements as quickly as possible, but to also respond to clients who have made claims to let them know the outcome and the reasons for this.
"Insurers should have their feet held to the fire over this and the only way of doing this would be to have a review process set up so that their actions can be monitored properly."
Among the first to react to Woolard's BI message was Media Zoo, which founded the Hiscox Action Group after its insurance claim was denied by the global specialist provider.
"While individual companies are not named, Hiscox Insurance is almost certainly one of the main companies the letter is aimed at," declared the creative communications agency in a statement sent to Insurance Business. "Hiscox has turned down thousands of COVID-19 office closure claims even though its business interruption policy specifically covers this eventuality."
In a separate development, Hiscox yesterday broke its silence to say that its core policy wordings do not provide cover for business interruption as a result of the general measures taken by the UK government in response to the coronavirus pandemic.