What's happening in the HNW insurance market? | Insurance Business UK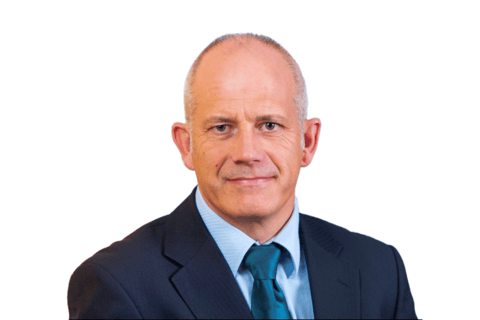 Though specialist in nature, the high-net-worth (HNW), or private clients, insurance market is subject to many of the same winds of change that impact the wider insurance ecosystem. Keeping up-to-date with the latest trends, challenges and opportunities in the space is an ongoing challenge for the brokers that support high and ultra-high-net-worth clients – supported by the work done by their insurer and claims management partners.
Discussing the pressing trends currently impacting the HNW space, Giles Fairmann (pictured), private clients development director at Sedgwick, highlighted the firm's long history of managing such claims. Sedgwick's private clients' team is made up of qualified and skilled chartered loss adjusters, chartered surveyors and engineers, he said, which goes a long way to giving it the overview it has of where the market currently stands.
What trends are sweeping the HNW insurance market?
Offering insights, he noted that, from a claims perspective, the team is seeing less incidents of fire. Given that high net worth (HNW) properties can be equipped with home cinemas, multi-media systems and under floor heating etc, he said, when these do happen, they can bear relative expense. Many HNW properties have hard wired fire alarms which include early detection devices meaning fires can be extinguished sooner. Nevertheless, significant damage can still occur.

"Specialist contractors are reporting continued trends in HNW development projects such as the installation of home leisure facilities which include basements and indoor pools," Fairmann said. "A study mapping the 7,328 basement conversions approved by 32 boroughs and the City of London between 2008 and 2019 found the majority of these developments were built for affluent professionals rather than oligarchs, with researchers commenting they've become as 'usual as loft conversions'.
"According to an analysis of planning applications by researchers at Newcastle University's School of Architecture, Planning & Landscape, the schemes were found to contain 532 swimming pools, 814 cinemas, 1,695 gyms, 689 wine cellars, 607 games rooms, 342 steam rooms or saunas and 154 staff quarters."
Escape of water and flood claims are on the rise, he said, which is due to the increasing number of adverse weather events. Meanwhile, alternative accommodation for HNW clients is becoming more challenging to source, particularly when there are localised incidents in wealthy areas. In addition to sourcing suitable accommodation, some landlords are reticent to offer short-term lets.
Another key trend Fairmann's team is spotting is that HNW customer needs have evolved in line with digitalisation of the claims process. This, he said, responds to the increased demand for self-service and online communication channels.
Inflation – its impact on the HNW insurance space
It's difficult to have a conversation in Q4 2022 about market trends without touching on the impact of inflation and Fairmann noted that building material costs and labour rates are continuing to rise due to the impact of COVID-19, the war in Ukraine, the relative weakness of the pound, and increased shipping costs. Also, he said, some materials more frequently found in HNW properties, such as hardwoods, are scarce.

"HNW clients are more likely to own a higher proportion of listed buildings," he said. "For these properties we expect costs to be up to 50% higher given the complexities associated with reparation. Given the higher quality of materials commensurate with HNW properties, our contractors report costs of these being 20-30% higher. Labour costs have also increased by at least 20% due to many Eastern European tradesmen having returned to their home countries. This issue appears to be particularly acute in London and the Southeast."
Although some HNW individuals will be more immune to the effects of inflation than others, he said, along with rising interest rates, its impact nevertheless remains an area of concern, especially for those who are retired. The increase in cyber-crime is also becoming more of a concern and HNW clients and their families are aware of the need for specialist risk management advice.
This is where the team at Sedgwick is really able to shine, as its services are available 24/7. This service is complemented by a dedicated third-party administration team that handle day-to-day claims processing and other administrative duties, he said, with seamless integration to Sedgwick's private client loss adjusters and specialists.
"We provide a highly personal and unwavering commitment to customer care," he said. "Our expert adjusters guide customers step-by-step through the claim, using all available solutions to achieve the settlement most appropriate for each individual. Sedgwick's private clients team tailors professional services to meet individual needs — a bespoke solution for each claim we manage, supported by digital tools."
What's next for the HNW insurance sector?
Despite the challenges facing the market, Fairmann said he is not seeing any significant gaps in HNW policy coverage as it stands. Given the increase in entrants to the HNW market, and a drive to offer product differentiation, he said, coverage has developed to be expansive. However, HNW clients are seeking additional lifestyle advice due to the impact of rising prices covering wine, jewellery, watches and classic cars, as well as how to manage their exposure to cyber-crime.
Looking to 2023, he said that he expects that 2023 will be another challenging year for the HNW industry. With the increase in indexation and premiums, disposable incomes will be compromised, and some clients may look for alternative insurance arrangements, or to self-insure. Under-insurance is already an industry issue, and this may become more apparent.
"Whilst fraud in the HNW sector is less frequent, a 2023 uplift would not be unusual given predicted economic conditions," he added. "As HNW clients continue to seek out insurance and investments that meet their principles environmental, social and governance (ESG) will remain at the forefront for the HNW industry. In addition, HNW insurers will see flood resilience as a priority in 2023, given the increased frequency of flooding in the UK."