Broker's perspective: Technology is fuelling our business growth | Insurance Business UK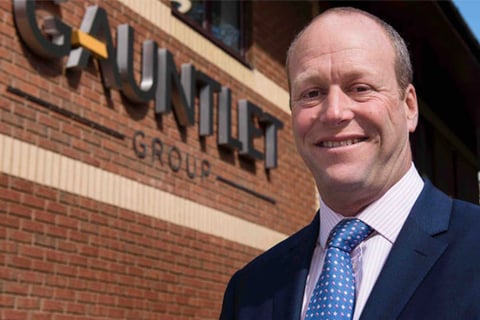 Leeds-based commercial insurance broker Gauntlet revealed recently that its personal lines division is seeing some impressive growth, with demand for personal and private cover from high net worth clients rising.
It's a success story that bucks the trend for brokers being squeezed out of personal lines – and, according to its managing director, IT is underpinning it all by enabling the business to build up a network of remote working ARs.
Search and compare insurance product listings for High Net Worth Individuals from specialty market providers here
Insurance Business spoke to MD Roger Gaunt (pictured) about how technology is changing the daily life of a broker, and revolutionising the way that Gauntlet does business.
How much do you see technology as having changed the insurance industry for brokers?
For those that want to embrace technology, I think IT has made massive changes over the last five years. The proportion of time we now have to spend with customers has increased massively, as technology has taken away lots of the administrative burden that we previously had.
At Gauntlet, we have certainly gone down the technology route: we moved to being a paperless office, and we have remote workers across the country – we really couldn't do what we do with the size of our team unless we had taken a hold of technology.
What have been the positive effects of technology on the industry?
What I like about the move to using more technology, is that our advisors now spend more time actually giving advice to customers, rather than dealing with the admin and the processing of the documentation.
I think in days gone by, a broker's role was heavy on admin, heavy on processing, and heavy on creating documents. Now, its swung firmly towards most of the time being spent giving advice – that's got to be good for the customer.
What have been the challenges?
Coping with the varying IT capabilities of insurers over the last few years has been really quite interesting. Some insurers have really embraced technology and moved along really well, and those are good companies to work with, but there are also some insurers that have not moved quite so quickly, but are still worth dealing with.
The slower ones are starting to catch up quite quickly now, though, because they realise that either they catch up and reap the benefits, or they fall behind and fail. We are getting to a situation now where we find that most insurers have got the hang of technology, and are really using it to improve their service to us, and ultimately to the customer.
From a recruitment perspective, our focus has been around taking on new employees who are happy to embrace technology, and that are good at coping with change. I think the insurance industry historically has been a place for old-fashioned ways of doing things, and with technology moving along, one of our challenges has been to make sure that we recruit people who are forward-thinking. We look for people that are capable of turning their hand to new ways of communicating and taking on the challenge of learning how to use new systems.
How much of an effect has technology had on the way that Gauntlet does business today?
Technology has had a massive effect on our business, and we've seen major benefits by embracing it. We were an early adopter of the paperless office, and that allowed us to create quite a sizeable Appointed Representative (AR) network, which is growing at a good pace now. By using technology, we've been able to really effectively create a remote working network.
Our ARs work throughout the UK, typically from their own home offices, or small serviced offices, and they can all link into our system as if they were here with us.
One major project for us has been our investment in a new IT system that we're hoping to launch in the next six weeks. We see that as a way for us to push much further into the remote worker business structure, and, in the future, we see that as being a major source of quality skills. It allows us to have somebody working in the local community, but with the same IT and support as if they were working in a big city.
Technology has massively changed the way that we have structured our business, so that we can scale up very quickly. By having remote workers, we don't have to worry about buying new offices and setting up new workstations, and expanding into new areas is really quite easy for us.
Related stories: