Construction industry set for giant growth, but labour challenges remain | Insurance Business UK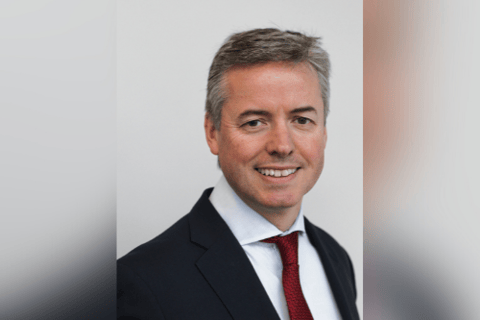 The global construction industry has remained remarkably resilient during the coronavirus pandemic, and it now looks set to be a "global engine for economic growth and recovery from COVID-19," according to a new report from Marsh, Guy Carpenter, and Oxford Economics.
The report, entitled 'Future of Construction: A Global Forecast for Construction to 2030,' predicts that global construction output will grow by 42%, or US$4.5 trillion, between 2020 and 2030, driven largely by government stimuli and the demand for residential construction. In 2020, the output was US$10.7 trillion, and the report's authors expect output to grow to approximately US$13.3 trillion by 2025 and US$15.2 trillion by 2030. Average growth in construction output is predicted to hit 3.6% per annum over the decade to 2030, which is faster than either the manufacturing or services sectors.
Asia-Pacific looks set to experience the most growth (over 50%) in the next decade, with the report suggesting this region will become a US$7.4 trillion market by 2030. Meanwhile, construction output in North America is expected to grow by 32%, or US$580 billion, to US$2.4 trillion in 2030, and Western Europe is forecast to grow by 23% in the same period, with construction output reaching US$2.5 trillion.
The global construction industry has proven "incredibly resilient and nimble" throughout the COVID-19 pandemic, according to Richard Gurney (pictured), global head of construction, Marsh Specialty. But he added that it's important not to generalise as some countries like the United States were far less interrupted than other parts of the world.
"There are still countries in Asia that are to a lesser or a greater extent [still] in lockdown, and they've got construction projects that have stalled for 18 months or so," he said. "It's not a homogenous picture, but I think the industry proved itself incredibly resilient. It learned quickly because it had to. Sites shut down, projects were delayed, contractors' pipelines were delayed - and that all feeds into challenges around liquidity and free cash flow - so it was quite tough for contractors, particularly those that weren't in the strongest position going into a completely unexpected event. But the business learned to adapt quickly, which is a real testament to it. And it looks now, with this next 10 years of apparent confidence and prosperity, to be in pretty good health."
Read next: How can brokers deal with rising costs in the construction insurance market?
The construction insurance market also rose to the challenges of the coronavirus pandemic, Gurney added. The onset of the pandemic coincided with what was already a hard market cycle, and many insurers were in a fully transitioned phase of higher pricing. During the pandemic, they had to deal with COVID-related claims – some of which are only going through the court process now – and they had to provide ongoing coverage at a time when lots of capacity had dropped out of the marketplace.
"Obviously, there was scrutiny of cessation of works clauses and that sort of thing," Gurney commented. "Insurers wanted to know that when sites were stopped and then started up again, there was rigor around that process, because it can be quite a risk laden operation. We, as a broker, were going to the insurance market and saying: 'We need this project extended, that project extended' - it was one after another. But the insurance market adapted and rose to that challenge well."
As shown by the growth predictions in the 'Future of Construction' report, the global construction industry looks set to be in high demand as countries recover from the effects of the COVID-19 pandemic and governments continue to pump money into the sector. However, there are some risks associated with such dramatic growth.
"We are currently going through a very inflationary cycle. There's this sudden boom in the demand for construction post-pandemic, and stimulus and demand for growth everywhere, but you've also got materials, equipment, and people in the wrong place, so that has caused a bit of a bottleneck," Gurney told Insurance Business. "Whilst that will improve, and the supply of materials, equipment, and items for incorporation will become more available as the system gets back to normal, there will still be pressure on supply chains because underlying demand for construction will be high.
"That supply chain fragility that we're seeing has, I think, caused a scrutiny between what is sourced globally and what is sourced locally. We're not moving away from globalisation altogether, but there will be a look again at whether materials can be sourced locally, or inter-regionally rather than internationally."
Read more: Building claims under pressure from surging labour and materials costs
The global construction industry is very reliant on supply chains, not just for materials, but for labour as well. But labour – particularly the shortage of experience and skilled labour – is one of the biggest challenges that the sector faces, especially if it's going to follow an average annual growth rate of 3.6%.
"There are many ways that the industry is addressing these labour challenges. For example, there's renewed focus on growing your own. In the absence of a pool with sufficient depth of experience, the contractors are having to grow their own talent, bring through trainees, and bring through apprentices," said Gurney. "Through more back to work initiatives [post-pandemic], I think we'll see more women come into the industry as well, which is fantastic. Diversity, equity and inclusion (DE&I) policies will become increasingly important, and I think that's also in response to the generation that's coming through now. They're all much more alive to this, and as a prospective employer, you have to think about that.
"Also, because of the technology that's coming into the industry […] employers are looking for different skill sets. Once upon a time, they were looking for civil engineers, chartered engineers, chartered surveyors. Now, they might be looking for people that are experts in digital, data and logistics, because the process of construction has evolved. It is much more digitally platform based now, and that requires different skill sets from what they've been seeking in the past. So, it is a different landscape, and construction employers are mindful of that.
"One thing that is abundantly clear is that you have to have an enlightened leadership. Culture has to come from the top, and the messaging around DE&I, mental health, workplace agility, career pathing, succession, career planning, and so on – that all has to come right from the top. If employers want to attract a different subset of talent to the industry, the narrative around the construction industry probably has to change."