Revealed – the UK's top 10 home insurers for customer satisfaction in 2022 | Insurance Business UK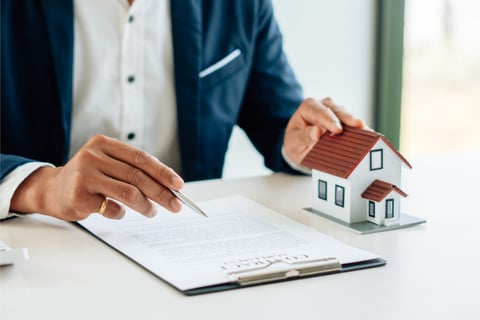 Most Brits consider their homes as one of their most significant and valuable assets, and for investments this significant, getting the right coverage is a must. This is where home insurance comes into play. This type of protection is designed to cover the costs of repairing or rebuilding the house, and replacing its contents if they were damaged or lost due to an unavoidable event.
Home insurance policies, however, come in several forms and the key to finding the right plan that suits one's needs is understanding the different levels of protection available.
Read more: CEO on the need for home insurers to increase the flexibility of their offerings
How does home insurance work?
It is not mandatory for homeowners in the UK to purchase home insurance, but mortgage lenders may require coverage as a condition for taking out a loan. Industry experts also recommend getting coverage because of the many risks a home is typically exposed to.
"If you couldn't afford to rebuild your house from the ground up and replace everything in it, you need [home] insurance," advised personal financial website Times Money Mentor. "The right policy provides the peace of mind that your property and belongings are covered against loss, theft, or damage."
Home insurance provides two types of protection – one for the main dwelling, called buildings coverage, and another for personal possessions, also referred to as contents insurance. Homeowners can purchase these policies separately or opt for a combined plan that covers both.
Read more: ABI: Home insurance premiums down to record lows
What does home insurance cover?
Buildings insurance covers the cost to repair, rebuild, or replace the structure of the home, along with its fixed fittings, in the event it is damaged by a man-made or natural disaster. This includes fire, smoke, storm, flooding, falling objects, subsidence, or vandalism.
This kind of coverage typically insures the home's physical structure – including the walls, ceiling, and roof – and permanent fixtures – including fitted kitchens, internal doors, integrated appliances, and bathroom suites. Some policies also cover external structures not attached to the house such as garages, sheds, and fences.
Contents coverage, meanwhile, pays out the cost of replacing personal belongings inside the home if they are stolen or damaged. It comes in two main types – indemnity policies, which pay out for the value of an item factoring in depreciation, and new-for-old plans, which cover to cost of replacing an item with a brand-new version.
Contents insurance mostly covers the following items:
Furniture – beds, dining chairs and tables, sofa sets, wardrobes
Home accents – carpets, curtains, cushions, beddings
Appliances – fridges and freezers, stoves and ovens, washing machines
Kitchenware – cookware, cutlery, dinnerware
Gadgets – laptops, mobile devices, TVs
Clothing and fashion accessories
Toys, antiques, ornaments
Garden equipment – tools, lawnmowers, garden furniture
Read more: What UK homeowners need to know about flood insurance
What factors should you consider when taking out home insurance?
One of the major factors that homeowners need to consider when purchasing home insurance is the cost. The premiums must be within the budget with an excess that can afford should they need to make a claim. However, cheaper does not always mean better and policyholders also need to ensure they have sufficient coverage.
Before buying building insurance, property owners should have an accurate estimate of the cost to rebuild the home, according to comparison website Confused.com. The same goes for contents coverage. Homeowners need to calculate the total value of their possessions, which is best done by doing a room-by-room inventory.
"Make sure you don't underestimate how much your possessions are worth as you could end up out of pocket should you need to make a home insurance claim," the firm cautioned.
It added that accidental damage is often not included in standard policies but can be purchased as optional extras.
For high-value items such as jewellery, watches, electronics, and sports equipment, owners should be able to list these individually on their policies and state whether they prefer coverage just within the home or even when they take them out.
"Make sure that the single-item limit will cover your most expensive possession," Confused.com advised. "Single item limits can often be set at £1,500 unless it's been specified otherwise. If you have an expensive item worth more than the limit available, you may need to either list this separately or take out a different policy for it."
The website also suggested that homeowners look for coverage that includes alternative accommodation for instances when the home becomes uninhabitable and liability protection to cover legal costs.
Read more: How flood risk impacts home insurance premiums in the UK
What are the top home insurance companies in the UK based on customer satisfaction?
To find out which home insurers in the UK ranked best in customer experience, the comparison website Finder polled about 1,450 policyholders at the end of last year, asking them to rate how satisfied they were with their insurance provider and whether they would recommend them to a friend.
The results were then converted to star ratings, with five stars indicating excellent customer satisfaction. In the case of ties, the recommendation scores – shown in percentages – were used as a tiebreaker. Here are the top-performing brands when it comes to customer service, according to the comparison website.
1. Tesco Bank
Customer satisfaction rating: 4.5 stars
Recommendation score: 85%
The retail giant, which also offers banking and insurance services, topped the survey, garnering excellent satisfaction and recommendation scores. Clients like the firm's affordable premiums and the fact that it is "easy to deal with."
2. Direct Line
Customer satisfaction rating: 4.5 stars
Recommendation score: 82%
Respondents praised the insurer's "efficient" and "helpful" service, according to Finder. Direct Line offers three levels of protection, with its Select Premier policy providing unlimited buildings and contents cover.
=3. LV=
Customer satisfaction rating: 4.5 stars
Recommendation score: 80%
Good communication, including during claims, and "reasonable" premiums were the main reasons the insurer ranked highly in terms of customer experience. Its policies – Home and Home Plus – offer flexible coverage to homeowners.
Customer satisfaction rating: 4.5 stars
Recommendation score: 80%
Policyholders commended the specialist over-50s insurer for providing fast and reliable service. One respondent even praised Saga for giving "no quibble payout," according to Finder. The insurer's Select and Plus policies offer homeowners great options for coverage.
Customer satisfaction rating: 4.5 stars
Recommendation score: 76%
The insurance giant rounds up the top half of the rankings, with customers praising its trustworthiness and "generally good" service. Respondents also liked the company's wide array of optional add-ons
Customer satisfaction rating: 4.0 stars
Recommendation score: 79%
Although premiums are more on the expensive side, customers liked the home insurer's fast service. AXA offers three types of home insurance policies – HomeSmart, HomeSure, and HomeSafe.
Customer satisfaction rating: 4.0 stars
Recommendation score: 77%
Customers were drawn to Admiral because of its "easy" and "reliable" service, and the "good value" it offers, especially with the MultiCover plan – the insurer's home and car insurance bundle. Its Gold and Platinum home insurance policies provide homeowners comprehensive coverage.
Customer satisfaction rating: 4.0 stars
Recommendation score: 75%
Respondents found the insurer's premiums and service generally good, although a few felt that renewal rates were high. The company's HomePlus cover includes accidental damage to buildings and contents.
Customer satisfaction rating: 4.0 stars
Recommendation score: 73%
Customers were satisfied with More Than's "good prices" and "value for money." The company provides two levels of cover and several optional add-ons, including boiler cover.
Customer satisfaction rating: 3.5 stars
Recommendation score: 78%
Respondents said Endsleigh's premiums were "fair" and that the insurer offered "good service." The company provides buildings and contents insurance to homeowners, renters, and students.