What are the next steps for action groups when the FCA ruling is received? | Insurance Business UK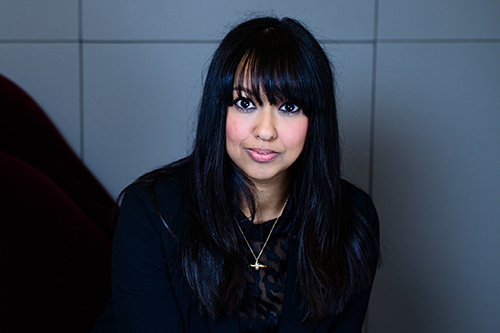 To anybody following the FCA's business interruption test case, the judgement of which is scheduled for next week, the law firm Mishcon de Reya LLP and the name Sonia Campbell (pictured) will likely be familiar. Campbell, a partner at Mishcon, with over 20 years' experience as a disputes lawyer, has led the participation of the Hospitality Insurance Group Action (HIGA) in the test case as well as overseeing the COVID-19 advice clinic for hospitality businesses.
Read more: Hospitality businesses flock to COVID-19 insurance advice clinic
Throughout her career to date, she noted that she has yet to be involved in a case with such significant implications for an entire industry. From the Lloyd's spiral to the Twin Towers, there have been several significant catastrophes impacting the insurance sector, but nothing has yet come close to impacting so many policyholders and so many individual businesses throughout the UK.
Campbell highlighted that while HIGA is focused on the hospitality sector, the issue of the non-payment of business interruption claims is not limited to this industry. Campbell is presently acting for numerous clients in a range of other sectors who have also sustained significant business interruption losses relating to COVID-19 which could, depending on the outcome of the FCA test case judgement, be covered by their insurance policies.
"I have heard but don't agree it's a case of hospitality sector businesses being targeted by the insurers because they are somehow out of their depth, and therefore insurers won't pay their claims," she said. "I think insurers are just not paying claims. And the reasons why they're not paying claims are contained in the detailed and extensive submissions that we heard during the FCA test case.
"And until we have that judgement, it will be very difficult to know how all of this is going to develop and what steps we can take next to bring claims against insurers. And the fact that there have been declinatures by insurers for hundreds of thousands of policyholders to date may not matter. Because what will matter going forward is what the judgement says."
Read more: Action group advised to hold insurance companies to account for business interruption policies
Once the judgement has been received, she outlined that she and her counsel team will be analysing it carefully. It is likely to be lengthy, she said, given the nature of submissions that were made and the technical and complex nature of the legal arguments. This will not necessarily be a one-size-fits-all ruling and what that means for different policyholders with different policies will have to be examined carefully.
"And if the judgement is largely in favour of policyholders because they have wordings that the court decides, in principle, afford cover, then as a policyholder you still have to pull together your claim, quantify it and present it to the particular insurer and say: 'here's my quantified loss, please now pay'. Policyholders will need legal assistance and loss assessors or adjusters will also be involved. Some policies do contain cover for quantification of claims costs so those costs may also be recoverable … I would say that, where they have time to do so, people need to be trying to pull together their losses now in an ordered and structured way."
For Campbell and HIGA the next step is waiting for the judgement, so they can analyse it and then decide how to proceed. She stressed that any QBE or Aviva policyholders who think they have a claim and would like to join the action group are still able to do so for free and should contact her/Mishcon de Reya at the earliest possible opportunity.
"There are so many businesses affected," she said, "and it's pretty dire when you speak to them and they say 'well, we can survive for another three months but probably not another six, and how long is this judgement going to take to come out? And what if there's an appeal?' These are real lives and real people saying they're going to have to shut up shops they've invested everything in, and they are going to lose everything. It really is tough for so many."
Campbell, who has been providing support and advice through the crisis, highlighted that, while many businesses impacted by the COVID-19 pandemic are not being given the right information about their business interruption insurance claims, that fact is not an attack on brokers at all. She has seen brokers do a tremendous job for policyholders in recent months and the difficulty with understanding these claims stems from the fact that the application of these clauses has not yet been tested.
"You can understand that when the claims were first notified to insurers, people in the industry had different views about coverage. We have always maintained that for many policyholders the policies should pay out, and that is the basis on which we intervened in the FCA's test case," she said. "And that's why it doesn't matter that to date claims have been declined by insurers – policyholders could still be covered – what really matters is what the judgement says."