Is it time that insurers change the way they segment their customers? | Insurance Business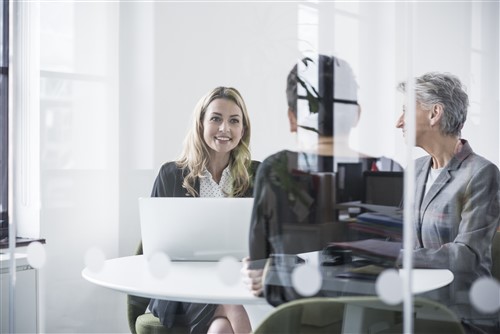 The following is an opinion article written by Karen Wheeler, country manager and vice-president, Affinion UK.

The days of segmenting customers by basic demographics – such as age and gender – are over. This is no longer enough in the age of exponential reams of data, when we have more access to customers' lives than ever before. People want personalised offers, but they need to be delivered in the right way; research by Vanson Bourne and Sitecore found 64% of UK consumers think brands make assumptions about them based on single interactions.

For insurance companies, the challenge to build positive relationships with customers is nothing new. The industry notoriously struggles with customer loyalty; the latest ICS UK Customer Satisfaction Index revealed insurers lag behind banks when it comes to keeping customers happy. The crux of the issue is that customers see insurance as a necessary, but mundane, part of life, so are often making decisions based largely on price alone – which is enabled by aggregator websites that make comparison shopping easy.

So is it time for insurers to change the way they segment their customers, to ensure they are offering the most relevant, targeted offers and products – and encouraging them to look beyond the price tag of the policy?

Life stages are changing
There used to be a predictable life pattern; but learning, working and building a family is not happening in a single sequence anymore and can happen at different times and multiple times in a person's life. The lines are blurring, and things are becoming more fluid. It's now recognised that just because two people are born in the same age bracket, it doesn't mean they share the same experiences, needs, attitudes and desires in life. There is no reason why Millennials shouldn't enjoy the same activities as Baby Boomers or the latest demographic, Xennials (applying to people born between 1977 and 1983).

Looking to banks for inspiration, Barclays' "Life moments" strategy is built on carefully targeting customers with appropriate financial products and services as they approach new life stages, such as having a baby or buying a car – regardless of their age.

It's time that insurers shifted their thinking too and took a smarter approach to segmentation. This view is echoed by Bain & Company, which emphasised in a recent article that successful insurance companies are those which can build customer engagement through innovative and personalised offerings that are regularly updated and refreshed, as part of their overall offering.

Building a segment of one
Moving from years of basic segmentation to a hyper-personalised, 'segment of one' approach means insurers need to shift from looking at customer data as 'lifestyle' not 'age/gender' data. It's important to look beyond demographics to individuals' values and interests, to create a holistic customer profile.

Outside of the insurance industry, another good example of this is Thomas Cook's "You want, we do" campaign, which tailored its offerings to different groups. The travel operator used segmentation based on past customer behaviour and household insight to increase the relevancy of the campaign. Their own-brand hotels and holidays were targeted by customer segment (factors including life stage and social economics) as well as demographics. Adverts were designed to address different kinds of 'holiday wants', for example 'I want family time' and 'I want me time'.

A report by Chadwick Martin Bailey and South Street Strategy Group, A new approach to segmentation for the insurance industry, identifies the different consumer profiles when it comes to choosing medical insurance. For example, traditionalists – the largest, price-motivated segment which desire full coverage at a low cost – and e-patients, who tend to be younger and judge their healthcare providers based on their online offerings. This is an example of how insurers can look to segment their customer data by considering the factors that motivate their choice of provider.

Striking the balance between personalisation and intrusion
Smart data-driven marketing can help insurance companies overhaul antiquated segmentation and target consumers where and how they want to be reached. This can be achieved through next generation customer engagement which uses big data, analysing social behaviour to create personality profiles, and integrating machine learning and artificial intelligence to learn more and faster.

But it's important that insurers collate data in a non-intrusive way; last year, Admiral's plans to analyse social media users' data to help assess insurance premiums were brought to a halt when Facebook blocked the plans following criticism from privacy campaigners.

Insurers need to strike the right balance, collating and analysing customer data in order to gain a deeper understanding of individual customers' needs and offer them relevant products and services accordingly. With loyalty hard to come by, valuable personalisation may be just what insurers need to do to improve their relationships with customers.

The preceding was an opinion article written by Karen Wheeler, country manager and vice-president, Affinion UK. The views expressed within the article are not necessarily reflective of those of Insurance Business.


Related stories:
Insurance brokers: Why it's time to take the specialist route
What more can insurers do to protect customers online?