Why selling your agency might be the worst financial mistake you can make | Insurance Business America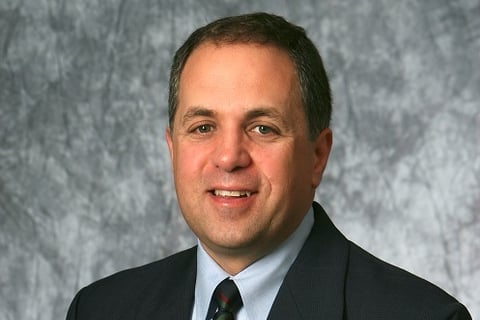 Many agency owners come to a crossroads at some point in their career: they are approached by an acquirer who offers them a good price for their business, or they're ready to leave the industry and are looking for the best way to pass on the agency to the next generation of owners.
For some, leaving the business completely might be the best path.
"If they are dead set on selling, getting out of the business and not doing anything else, and not having any more income, then sell because they can reap a large financial reward by selling their agency, and then you hope that what you got is going to sustain you for the rest of your life," said Robert Pettinicchi (pictured), executive vice president and chief lending officer at InsurBanc, which specializes in insurance agency perpetuation, acquisition and debt consolidation transactions.
Nonetheless, there can be drawbacks to a sale. When a large acquirer buys an agency, the owner doesn't necessarily get the money up front. A down payment could be all they see today, and the rest of the funds could follow after a period of time or based on certain conditions, such as the attainment of a business plan or specific metrics.
According to Pettinicchi, before the sale goes through, an acquirer might also require that people are fired, expenses are reduced, or producers are put on a different compensation model.
"The post-acquisition life when agencies are purchased by large acquirers is not to everybody's taste," he said.
If an owner is not ready to walk away, giving up a piece of the pie might make the most sense. By keeping some ownership, other parties can keep growing the business, which in turns grows an owner's piece and allows them to keep reaping the rewards of cash flow. After all, owning 70% of a $10 million agency is better than owning 100% of a $5 million agency.
While the InsurBanc executive underscores that one choice isn't better than another, and each situation is unique, he adds that there's a compelling case to be made for not selling an agency.
"Reduce your ownership, promote, or bring in, or partner with other people who can widen the ownership of your agency and grow your agency with you, and you get the benefit of that cash flow that continues and you have that larger valued agency."
As many professionals in the insurance sector know from experience, the other option is to keep the agency in the family - but that option disappears if the business is sold.
"Your legacy does not live on, you do not have the ability to pass that on," said Pettinicchi. "Your exit plan is just that – you exit. Whereby that structured sort of perpetuation, so that you can still over time run your business, so that you can increase the value by grooming the next people who are going to buy that agency from you and adding to your business, you can potentially make more over time."
Whatever road the owner goes down, Pettinicchi recommends running an agency as though it's the only one you'll have.
"There's as many structures as there are agencies and no one structure is best for all," said Pettinicchi. "Get some advice and get it early and think about your options. Run your business every day, not so that you're going to sell. Run your business so that you're going to invest in it and grow it and build value over time, and then you have options. You have either a very valuable agency that you can sell or a very valuable agency that you can perpetuate."
Robert J. Pettinicchi is chief lending officer of InsurBanc, a division of Connecticut Community Bank, N.A., a community focused commercial bank with a specialty in providing banking products and services to independent insurance agencies. He can be reached at [email protected] / www.insurbanc.com.
Related stories:
It's innovate or die for insurance firms
Technology killed work-life balance - here's how to fix it