Healthcare and hurricanes: What to know when developing a disaster plan | Insurance Business America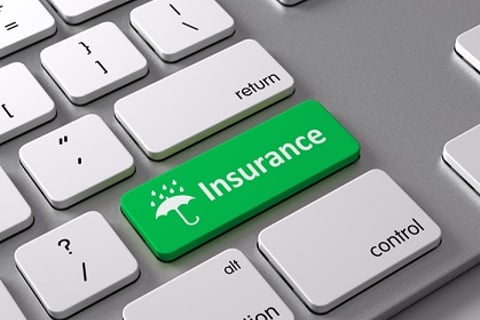 With the 2018 Atlantic hurricane season fast approaching, the US healthcare industry is in preparation mode. Care providers are under pressure to draw up and practice effective emergency planning protocols and strategies that will protect residents, visitors and staff in the event of a natural catastrophe.
Long-term care providers, whose residents require medically complex care, face many challenges when preparing and implementing disaster response plans. In the past, many long-term care facilities have struggled or even failed to meet Federal guidelines around emergency planning protocols.
"In the past, long-term care facilities had components of emergency response plans, but they weren't really comprehensive and often didn't address all the different types of scenarios that could occur from a manmade or natural disaster. There were gaps in their long-term care plans," said Diane Doherty, senior vice president at Chubb Healthcare.
"These gaps were brought to light back in 2005 during Hurricane Katrina. Emergency preparedness became a top-of-mind issue for healthcare executives post-Katrina, but, unfortunately, some long-term care providers probably haven't made as much progress as they should have in the past decade," she added. "The spotlight once again showed the inadequacy of some long-term care emergency preparedness plans during the catastrophic hurricane season last year."
One of the specific challenges long-term care providers continue to face revolves around unreliable transportation contracts in the event that a facility needs to be evacuated. Other struggles include ineffective communication and poor collaboration with local emergency management officials.
As a result of these shortfalls, the Centers for Medicare and Medicaid Services (CMS) developed the Final Rule on Emergency Preparedness Requirements for Medicare and Medicaid Participating Providers and Suppliers, to provide clear education, guidelines and tools to help healthcare providers. CMS announced the guidelines in 2016 and the regulation came into effect in November 2017.
CMS's Final Rule outlines four core elements designed to safeguard human resources, protect residents, staff and visitors, maintain business continuity and protect the physical resources of the long-term care facilities. Care providers must comply with rules around: risk assessment and emergency planning, comprehensive communication plans, policy and procedure, and testing and training.
"You can conduct great risk assessments, and have robust plans and policies in place but if you don't do the testing and the training with the staff, nothing will be effective. Success requires drills, drills and more drills," said Doherty. "A long-term care facility's ultimate goal is to provide a safe environment for the vulnerable people in its care, while also providing a safe environment for staff and visitors.
"At Chubb, we work very closely with our clients to help them develop effective risk management plans to improve resident and patient safety, while at the same time minimizing loss to the facility. We've seen our clients work diligently to increase their level of compliance with the CMS Final Rule."
Long-term care providers who fail to meet the CMS guidelines risk losing their accreditation status and reimbursement payments in the event of a loss. There are also substantial professional and general liability exposures at stake if providers don't comply, as well as significant reputational risk. Meeting the guidelines effectively requires constant attention, according to Doherty, who said the opportunity to "tweak or refine" plans is critical.
"Every emergency disaster brings unique exposures and so it's critical to conduct a post-review after an emergency to apply lessons learned. Long-term care providers need to review what worked, what didn't, and what can be improved," she said. "Nobody aspires to go through a real-life disaster, but if care providers have the appropriate emergency preparedness plans in place, it can make it much more of a manageable experience. The worst thing they can do is wait until it's too late."