Hired and non-owned auto insurance – everything you need to know | Insurance Business America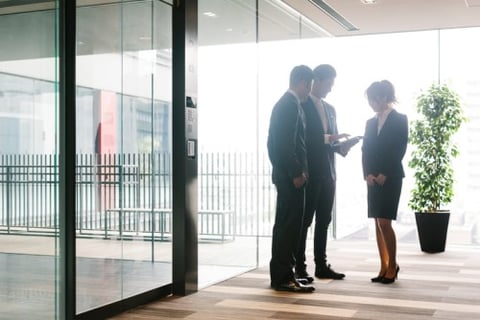 Hired and non-owned auto insurance (HNOA) covers commercial liability expenses triggered by accidents involving hired (e.g. rental cars) or borrowed vehicles (e.g. employee-owned) for business use.
All businesses that rely on rented vehicles to facilitate transportation or ask employees to run errands in their personal vehicles should consider HNOA insurance as a wise investment. In today's highly litigious commercial auto environment, lawsuits tend to be very expensive, and insurance protection is growing more important than ever.
What does an HNOA policy cover?
An HNOA policy typically covers liability claims and defense costs. It can cover attorney fees, settlements or judgments, and other court costs if the business is sued as a result of the accident. The policy will cover the actions of full-time and temporary or volunteer staff.
What is NOT covered under a HNOA policy?
The HNOA policy does not cover physical repair expenses for the rented or employee-owned vehicle, nor does it cover any damage to property being transported within the hired or non-owned vehicle. So, if an employee rents a van to transport supplies to a business partner, and that employee gets into a road collision in which the van and the supplies were damaged, those physical damages would not be covered under a HNOA policy. Furthermore, the coverage does not cover accidents that happen during an employee's commute or of they run a personal errand in the hired vehicle during or outside business hours.
Personal auto and HNOA
If an employee uses a personal vehicle to run a commercial errand, such as driving to a client meeting, most people assume their personal auto insurance policy will cover everything should the driver get into a collision. The personal auto insurance policy will cover damage to the employee-owned vehicle, but it will not protect the business if the claimant sues. This is where the HNOA policy would kick in.
It often works on a primary and secondary coverage basis. Michael Schafer, senior vice president at Risk Placement Services (RPS), explained: "In most circumstances, if an employee gets into an accident [in their personal vehicle], their personal auto policy would be the primary policy in the claim. So, if a pizza delivery driver gets into a fender bender, he would submit the claim to his personal auto insurer. Most companies who require employees to use their own vehicles will make their drivers contact their insurance agents to confirm their personal auto policies will respond if they get into an accident in the course of doing business.
"However, the limits on a personal auto policy are usually pretty small compared to a commercial auto policy. Those limits can be exhausted quite quickly, and, in some cases, the insurance company might turn around and say: 'Sorry, you were driving for X pizza delivery company at the time of the accident, so we're not going to pick up this claim. You're on their dime.' That's where the HNOA policy would come into play - if a claimant named a company in a suit."
Commercial auto and HNOA
Commercial auto insurance covers all vehicles that a business owns and that are used for work purposes. This is different to the HNOA policy, which only covers vehicles that are hired or borrowed by organizations for business use. Similar to a personal auto insurance policy, commercial auto policies typically provide: liability coverage, physical damage (comprehensive and collision) coverage, medical payments coverage should the driver or passengers need treatment, and coverage for damages if the at-fault party is uninsured or underinsured.
The appetite of the markets
HNOA insurance used to be a standard extension to commercial auto policies for a nominal charge. However, years of unhealthy combined ratios, sustained losses and inadequate rates in commercial auto have led to some markets tightening their belts in terms of what risks they're willing to take on. The HNOA sector has felt the impact of this widespread gear shift. As Schafer told Insurance Business: "The carriers really want to get their arms around what the exposure actually is, and the more some have done that, the more they've realized some companies have huge exposures."
How much does HNOA insurance typically cost?
Various factors are used when determining how much HNOA coverage will cost. Carriers will factor in the age of a driver, their driving record, the types of vehicles being used, and whether or not the employees will be driving locally, internationally or both. The number of vehicles a company rents or borrows and the extent to which they are operated will also be factored in.
Risk mitigation for HNOA vehicles
Companies that use hired and employee-owned vehicles for commercial purposes can mitigate some of their exposures by carrying out regular vehicle record checks to ensure their employees have no major driving infractions. They can also enforce strict driver age requirements, driving experience requirements, and so on. Finally, they can make the most of the booming telematics technology market to get accurate feedback on driver behavior.