Travel insurance industry tested by coronavirus chaos | Insurance Business America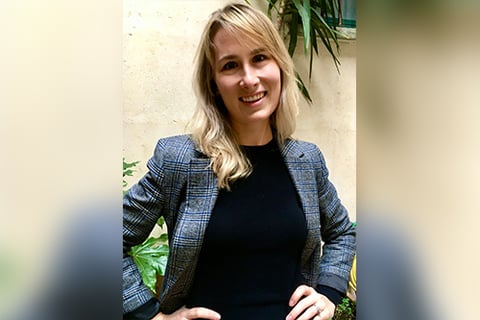 The following is an editorial by Alicja Grzadkowska, senior news editor at Insurance Business. To reach out to Alicja, email her at [email protected]
The travel industry has been one of the hardest hit by the novel coronavirus (COVID-19) in recent months. Travel bans and lockdowns imposed by governments as well as people's fears of contracting the virus have grounded planes all over the world with dire repercussions, as the World Travel and Tourism Council cautioned that the pandemic could cut 50 million jobs in the global travel and tourism industry.
Read more: Global recession looms due to coronavirus
Accordingly, the travel insurance industry has been busy in recent weeks as many travelers' flights have been cancelled and plans thrown off course by the pandemic. The situation is testing this industry and it remains to be seen how confident consumers remain in it after the worst has passed.
There's already been some concern around insurance providers' actions during this time. In the US, a House Oversight subcommittee has demanded that travel insurance providers explain why they're not fully covering trip cancellations stemming from the coronavirus pandemic.
Clarity around coverage can also be difficult for consumers to navigate, as travelers are being told that some insurers are limiting or changing cover on existing single and multi-trip policies for claims relating to coronavirus and to contact their insurer to figure out how changes will affect their policies. Travel insurance comparison site Squaremouth noted that with the health emergency now elevated to the status of a 'pandemic', travel insurance coverage for coronavirus is limited, and recommended that travelers purchase a "cancel for any reason" policy, which has its own limitations as a time-sensitive and more costly upgrade.
While traveling is not encouraged at the moment, those who have already purchased travel insurance are most likely experiencing long wait times to reach their insurance provider. In fact, navigating the 'will it or will it not pay out' landscape can be challenging for consumers, with companies issuing statements like: "COVID-19 related illness is covered unless your destination has a Level 3 (avoid non-essential travel) or 4 travel advisory (avoid all travel) in place prior to your departure. The current official global travel advisory means medical coverage for COVID-19 is not available (including cruise ship travel) for trips that depart on or after March 13, 2020."
Or if someone bought trip cancellation and trip interruption insurance before March 04, when some insurance providers deemed coronavirus a known event, coverage would still apply "if there was no travel advisory to avoid all or non-essential travel to your destination at the time your trip was booked or the insurance was purchased." The travel advisory would, in this case, still have to be in effect on scheduled departure date. Some providers have marked the end of January as the cut-off date for no longer covering any claims arising from any event related to coronavirus for travel to and/or from China or all other destinations.
As many airlines have canceled flights and hotels have canceled room reservations, travelers are left with few options, particularly for non-refundable bookings. The varied approach of each travel-related company hasn't helped, with some like Eurostar or Air France offering e-vouchers for trips – not exactly ideal when travel will likely be disrupted for many months to come – while other companies have offered full refunds, even for non-refundable bookings. If a traveler has purchased a policy with travel disruption cover, they may have been able to file a claim, but there's no universal clarity about whether insurance providers will pay out.
Read more: Clear, factual communication key amid coronavirus 'infodemic'
This is to be expected, since every insurance product – in travel or other lines of business – varies from provider to provider. However, what's needed in this time of misinformation and confusion as governments implement a wide range of measures to tackle the outbreaks within their borders, is clear information coming from the travel insurance industry. Brokers can be especially helpful with guiding worried travelers through a complicated process, though they too need to be up to date with advisories from key organizations and fully briefed on the details within insurance coverages as well as when coverage was purchased and each provider's stance on the current situation.
It remains to be seen if travel insurance providers will be able to deliver on pledges to consumers, like those made by the Association of British Insurers' (ABI) travel insurance members. Two of these pledges include considering "all valid travel insurance claims quickly and fairly," and implementing "business continuity plans to be able to continue to handle travel insurance claims in challenging circumstances."
It's now time to prove the worth of travel insurance and the customer service that its providers can offer as the worst-case scenario is upon us. If the industry can come out on the other side of the pandemic intact, it should consider where it made missteps this time around and how to provide better support to consumers going forward.