Revealed: Most and least expensive places in the US for car insurance | Insurance Business America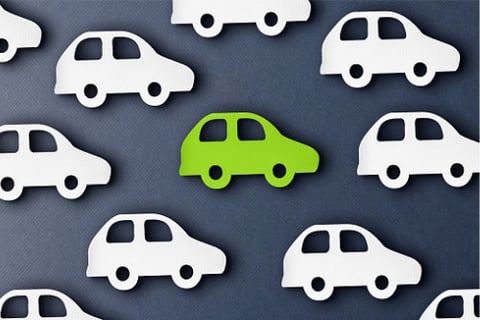 There are several factors that drive up or push down auto insurance costs in the US, and these are the reasons why car insurance premiums vary greatly not just from state to state but also from zip code to zip code.
State laws are among the key factors. In particular, no-fault car insurance laws, which allow motorists injured in vehicular accidents to file claims with their insurers regardless of who is at fault, are driving up rates. These are implemented in 16 states, many of which have the country's most expensive insurance premiums.
Weather and traffic congestion, which affect road conditions, as well as the state's economic situation, and competition among insurers are the other major determinants of auto insurance costs.
According to auto insurance comparison website Carinsurance.com, the national average for full coverage is $1,758. The firm also analyzed the abovementioned factors to outline the country's 10 most and least expensive locations for car insurance – outlining the city corresponding to the most expensive zipcode within each state. Here are the lists:
Most expensive places for car insurance by state
1. Detroit, MI
Average annual premium: $6,329
Known for spearheading the country's automotive industry, the Motor City also has the nation's highest car insurance premiums. This is primarily the result of Michigan's unique no-fault car insurance scheme, which allows unlimited personal injury protection (PIP) coverage, unlike other no-fault states. High crime rates in the city, among the country's top 10, are also pushing up insurance rates.
2. New York, NY
Average annual premium: $5,703
The Big Apple is one of the largest and most densely populated cities not just in the US but also in the world, and also boasts many affluent areas. This means there are more cars on the road and a higher risk of vehicular accidents. The city is also located in a no-fault state.
3. New Orleans, LA
Average annual premium: $4,601
Car insurance costs in Louisiana are among the most expensive in the US, but, within the state, New Orleans has the highest. One of the biggest reasons for this is bad weather. Hurricanes, which often hit the city, exacerbate road deterioration causing accidents and car damage. State laws that allow drivers to directly sue insurance companies after an accident, coupled with high risk of car theft and vandalism, are pushing up premiums as well.
4. Las Vegas, NV
Average annual premium: $3,768
Accident claims have been rising in Nevada's busiest city in recent years as its population rapidly increases. Due to Sin City's unique entertainment scene, it also has a higher prevalence of drunk driving compared to other areas in the state. Some insurance companies also attribute the rise in premiums to an increase in automobile theft.
5. North Hollywood, CA
Average annual premium: $3,767
One of Los Angeles' most expensive neighborhoods, auto insurance rates in North Hollywood can be associated more with high living standards. Being in a densely populated city known for one of the world's most congested areas of traffic is also one of the reasons for higher premiums in the suburb.
6. Philadelphia, PA
Average annual premium: $3,710
Philadelphia is also located in a no-fault state, but one of the biggest reasons for the city's high auto insurance rates is the volume of vehicles on its roads. Gridlocks and traffic jams have become common on highways, leading to an increase in car accidents. The city also has a higher number of uninsured motorists than other parts of the state. Unfortunately, this means insurance companies bear the costs for these drivers, pushing up premiums.
7. Baltimore, MD
Average annual premium: $3,443
Auto insurance rates in Maryland are expensive due to high minimum liability requirements and voluntary uninsured motorist coverage. It is also one of the country's no-fault states, which means personal injury protection is required. But Baltimore, being among the state's biggest cities, also has a high population density, which means worse traffic congestion, higher living costs and greater risk of car theft.
8. Goose Rock, KY
Average annual premium: $3,435
Kentucky's no-fault insurance law certainly has an impact on Goose Rock's high insurance rates. The state's higher than average traffic fatalities and auto thefts are driving up premiums as well.
9. Brownsville, FL
Average annual premium: $3,342
Among the reasons for Brownsville's high premiums are Florida's no-fault insurance laws and the frequent hurricanes that hit the state. The Sunshine State also has one of the nation's highest number of uninsured drivers.
10. Irvington, NJ
Average annual premium: $3,043
Irvington is another township located in a no-fault state. New Jersey's heavily populated urban environment has also resulted in traffic congestion and it has a high standard of living, meaning expensive cars are more prevalent, which raises insurance premiums.
Least expensive places for car insurance by state
1. Bridgewater, ME
Average annual premium: $993
The town of Bridgewater benefits from Maine's healthy car insurance market en route to having one of the lowest auto insurance rates in the country. The state also has one of the lowest rates of uninsured motorists in the US, comprising only 4.5% of its driving population. And because rural areas generally have fewer vehicles on the road compared to urban areas, accidents and car thefts are also less common.
=2. Lebanon, NH
Average annual premium: $995
New Hampshire is one of US states that does not require auto insurance. This is one of the reasons why car insurance rates are among the lowest in the Granite State and the city of Lebanon is among the country's cheapest. However, the state requires drivers to cover costs of injury or property damage caused by vehicular accidents.
=2. St. Marys, OH
Average annual premium: $995
St. Mary's car insurance rates are tied with Lebanon, NH for the second lowest in the entire country. This can be attributed to Ohio's large and competitive base of insurers.
4. Blacksburg, VA
Average annual premium: $1,005
Virginia is another US state that does not require car insurance for drivers, slashing costs. The rates are cheapest in the college town of Blacksburg where there are fewer cars. The state's year-round weather is also fairly pleasant, preventing damage to infrastructure.
5. Menasha, WI
Average annual premium: $1,080
Although auto insurance rates are rising in certain areas in Wisconsin, particularly the metropolitan areas such as Milwaukee, insurance costs in the suburban town of Menasha remain among the country's most affordable. Fewer drivers and vehicular stress in the town are among the top reasons for this.
6. Nantucket, MA
Average annual premium: $1,114
Massachusetts is one of the US states where no-fault insurance laws are in place. But this does not seem to be an issue for the drivers on the quaint island of Nantucket off the state's coast. The tourist island town has a laid-back atmosphere, few cars on the road and very rare incidences of car theft and vandalism.
7. Berne, IN
Average annual premium: $1,124
While car insurance rates in Indiana are slightly below the national average, they are still relatively more expensive than those of other midwestern states because the Hoosier State has several large cities, which tend to have higher auto insurance costs than rural areas. But in the city of Berne, in the towns of Monroe and Wabash, rates are among the country's least expensive due to low population density and a rural lifestyle.
8. Boise City, ID
Average annual premium: $1,138
Idaho is sparsely populated and mainly rural, resulting in lower car insurance rates. It also has a low number of uninsured drivers and a competitive insurance market. Auto insurance rates in the capital city of Boise are among the most affordable in the US.
9. Ames, IA
Average annual premium: $1,149
Iowa is another mostly rural midwestern state with a relatively low cost of living. This extends to auto insurance rates as drivers in the Hawkeye State pay one of the lowest average premiums in the country. The city of Ames is in the top 10 in terms of car insurance affordability.
10. Candler, NC
Average annual premium: $1,196
North Carolina is another mainly rural state, which means a cheaper cost of living and fewer accidents. It also has one of the lowest numbers of uninsured drivers in the country. Healthy competition within the state's auto insurance market is also driving premiums down. There are several towns and cities in the Tar Heel State with inexpensive car insurance rates that could have easily made the list, including Greensboro, Durham, Winston-Salem and Raleigh, but the title of cheapest place for auto premiums in the state goes to the town of Candler.