Top 10 US auto insurance companies based on customer experience | Insurance Business America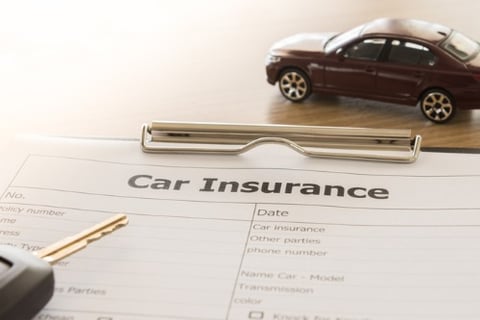 A decline in auto insurance claims during the pandemic has allowed carriers to refine their customer experience strategies, resulting in record-high customer satisfaction, the latest survey from J.D. Power has revealed.
The 2020 US Auto Claim Satisfaction Study found that repairable claims dropped by 22% since the outbreak began, allowing insurers to focus on improving the quality of their customer services, which has translated to shorter cycle times, better service delivery and, ultimately, a sky-high ascent in client satisfaction.
The result is a record-high jump in the average customer satisfaction rating to 872, rising four points from 2019 and marking the third consecutive year of improvement.
The data analytics firm surveyed more than 11,000 auto insurance customers who settled a claim in the previous six months to determine how insurance carriers fared in overall customer satisfaction based on six indicators: claim servicing, estimation process, repair process, rental experience, first notice of loss, and settlement. The scores were then tallied and the insurance companies were ranked based on a 1,000-point scale.
Here are the top 10 auto insurance carriers in the US based on overall client satisfaction.
1. NJM Insurance
Overall customer satisfaction index rating: 909
NJM Insurance provides all the standard auto insurance coverages, including liability, and state-required comprehensive and collision coverages. It also offers policies that cover new car replacement, transportation expense reimbursement and pet injury. The insurer gives clients a bevy of discounts, including those for multiple policies, multiple vehicles, full premium payment, vehicle safety features, and student and driver training.
2. Amica Mutual
Overall customer satisfaction index rating: 907
Amica Mutual offers the standard menu of auto insurance coverage but with some attractive perks, including zero depreciation, free lock replacement and airbag repair, reimbursement for loss earnings, and bail bonds. Policyholders can also earn points for good driving, reduce or eliminate deductibles, add identity theft protection and rental coverage if the owner's vehicle is unusable because of an accident.
3. Auto-Owners Insurance
Overall customer satisfaction index rating: 890
Auto-Owners provides the usual coverages, along with several add-ons. The additional policies that customers can take out include gap insurance, diminished value coverage, and additional expenses insurance - the latter pays for food, lodging, and other expenses incurred while the insured is stranded. The insurer also offers a number of discounts, including those for multi-policy, multicar, and online and on-time payments.
4. The Hartford
Overall customer satisfaction index rating: 888
Auto insurance policies from The Hartford typically include new car replacement, 12-month insurance rate protection, and lifetime car repair insurance. Customers can also choose from several add-ons, including first-accident forgiveness, and reduction and/or waiver of collision deductibles. There are discounts for bundling policies, vehicles with alternate fuel types, completing driving courses, and installing anti-theft devices.
5. Metlife
Overall customer satisfaction index rating: 886
MetLife offers standard car insurance coverage, but customers can add policies for new vehicle and major parts replacement. Policyholders can also pick up discounts for good driving, completing approved defensive driving courses, and having multiple policies.
6. State Farm
Overall customer satisfaction index rating: 881
Apart from the usual coverages, State Farm's auto insurance covers car rental while a policyholder's vehicle is being repaired, and expenses for meals, lodging, and the transportation of stranded clients. The insurer also offers a usage-based program that calculates discounts based on mileage and safe-driving measurements such as smooth acceleration and braking. State Farm also provides accident-free, good driving, multipolicy, multicar, and vehicle safety discounts.
7. Erie Insurance
Overall customer satisfaction index rating: 880
Erie Insurance operates in 12 states and Washington DC and its policies can vary depending on the location. It offers a standard menu of insurance coverage, along with several add-ons, including accident forgiveness, car rental, travel expense and pet injury coverage, and new car replacement. Comprehensive auto insurance holders can also enjoy free glass and lock repair, coverage for loss of personal items, reduction of deductibles, and death benefits.
8. Allstate
Overall customer satisfaction index rating: 876
Allstate offers standard auto coverage choices with some optional add-ons, including accident forgiveness, a safety driving bonus, deductible rewards, new car replacement, and roadside assistance. Allstate provides up to a 10% discount for users of its Drivewise app. Customers can also pick up new car, policy bundling, anti-theft device, paperless payment, safe driving, and early signing discounts.
9. Nationwide
Overall customer satisfaction index rating: 876
Nationwide offers all standard coverages, but customers can selects additional features, including gap insurance, disappearing deductibles, accident forgiveness, and an annual insurance assessment. Policyholders can also use the insurer's SmartRide app, which tracks driving behavior, to get up to a 40% discount for driving safely. Nationwide offers multipolicy, anti-theft, good student, automatic payment, and accident-free discounts as well.
10. Farmers
Overall customer satisfaction index rating: 872
Farmers offers standard coverage choices for auto insurance, with several optional choices, including new car replacement, accident forgiveness, loss of use, and customized equipment coverage. It also offers discounts for multipolicy holders, multiple vehicle owners, homeowners, good students, teen drivers, and customers who use electronic payments and install safety features in their cars.