Standard auto policies leave RVs unprotected on the open roads | Insurance Business America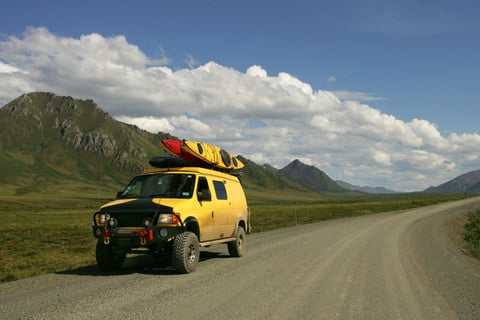 The season of RVing is upon us, as families pile into campers, make their way to America's campgrounds, and explore all that this nation's parks have to offer. While a policyholder can just hitch up their RV to their standard auto policy, that isn't necessarily the option that provides the best protection, should anything happen in the midst of an RV adventure.
"The biggest difference between an RV and a car is that the RV is dual purpose. It's a car or [a form of] transportation, but it's also used as a home, so there are unique exposures that a standard auto type of policy doesn't address," said William Hobbs, president of Recreation Insurance Specialists (RIS), which is a member of the Allstar Financial Group network of companies.
If a neighbor that's strolling by your house trips and falls in your driveway because their foot got caught in a crack, that is a personal liability exposure. The same applies for an RV.
"If you're parked at a campground, you've got personal liability exposure there as well. Everything from, you could be throwing horseshoes and hit someone," said Hobbs. "We had a claim years ago in our program where a guy was barbecuing ribs and he was a hunting enthusiast, so he packed his own shot gun shells. He was carrying actual gun powder with him in his RV, and he was grilling a couple of feet away from his RV for an extended period of time."
The heat from the barbecue ignited the gunpowder and caused an explosion, which affected his neighboring RVers. This incident wouldn't have been covered by a standard auto policy since it was damage caused to other people's property.
A few other exposures faced by RVers are also covered by specialty RV insurance.
"In many cases, the contents coverage you have for your home does not apply to things that you're carrying around in your RV, so a specialty policy provides contents-type coverage for you in that situation," explained Hobbs. "There's also a very popular coverage called total loss replacement coverage. That's a unique coverage in the RV world. It started to make its way in the personal auto world in recent years, but it's been in the RV industry for over 20 years. If you buy a brand new unit and five years from now, you have a loss [because] your RV is totalled and cannot be repaired, the insurance company will get you a brand new RV of that current model year, wherein most cases, your insurance company is going to pay you a depreciated value or the current value of that unit."
Though they face some unique risks, RV enthusiasts are insulated from other exposures that an immobile home might not be, such as natural catastrophes.
"What's unique about an RV is that you can get in and drive away," said Hobbs. "Florida is a very big RV state, for example, so if a hurricane is coming, people can get in their RV and they can drive away. We've done a number of studies over the years that have proven to our reinsurance partners that people that are in Florida during the summer months – the main hurricane season – are actually leaving Florida."
In fact, a significant portion of RIS's claims during the season are in states other than Florida, indicating that people are leaving because of the heat, for one, but also because they know when storms are coming.
Read more: Seven tips for insureds with peak tornado season blowing in
"The biggest catastrophe exposure in the RV industry is more so when you get groups of RVers together. RVing is almost a lifestyle and people like to [meet up] at various events," said Hobbs. "At some of the larger events, as an insurance company, you may have 1,000 units there that you insure sitting in one location, so if a tornado or a hailstorm were to occur during that period of time, you've got the catastrophe exposure associated with that."
Retail agents who count RVers as clients should direct them to the insurance solutions crafted with their exposures in mind, especially since many RV sales happen between individuals rather than a potential buyer going into a dealership, which might have a relationship with an agent specializing in RV insurance. Information about this product might then not make its way to new owners.
"If somebody buys an RV, they can go to their standard auto insurer and get a typical auto policy that insures their RV, but, if they do that, they're not getting all of the coverages they need to properly insure that RV," Hobbs told Insurance Business. "RVers can get coverage that's much better than what they have on a personal auto policy for, in many cases, the same premium or less than what they would be paying from a standard auto insurer."