Amalgamated CEO on rebrand and national diversification | Insurance Business America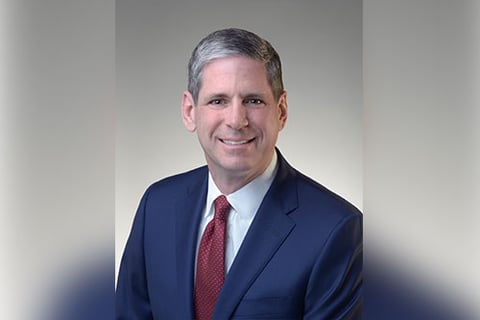 Few have a financial services résumé as colorful and decorated as Paul Mallen (pictured), president and CEO of the Amalgamated Family of Companies (Amalgamated), a leading provider of comprehensive insurance solutions and employee benefits in the United States.
Mallen joined Amalgamated in June 2005 as its chief financial officer, bringing with him over 20-years of experience across a wide range of industries in various corporate finance activities. He had experience with global giants like FTI Consulting, Citibank and Deloitte, where he led numerous teams as a merger and acquisition specialist.
This diverse background prepared Mallen to take on the CFO role at Amalgamated – an organization with multiple companies, including: Amalgamated Life Insurance Company; AliCare (soon to be known as Amalgamated Employee Benefits Administrators), a third-party administrator; AliCare Medical Management (soon to be known as Amalgamated Medical Care Management), a medical care management firm; Amalgamated Agency, a property and casualty brokerage; and AliGraphics, a printing, graphics and promotion firm.
Read next: Hall of Fame inductee Brad Tennant reflects on 45-years in insurance
In his role as CFO, Mallen was involved in all aspects of the business. In addition to finance functions, the organization's IT, underwriting, insurance operations and facilities units reported to him. As such, he was the obvious candidate to take on the CEO position when Amalgamated's former president and CEO David Walsh announced in 2017 that he would retire the following year. Mallen was elected unanimously by the Amalgamated board to succeed Walsh in February 2018.
"Dave was very supportive in the transition of leadership," said Mallen. "I already had many areas of operations report to me and had a good understanding of how those units operated. I was fortunate to have a strong management team who supported me from day one. Having worked with executives and managers across the company helped me when having to spend time in areas of the company which didn't report to me directly when I was CFO."
Taking on the leadership reins of such a diverse company did not come without its challenges, Mallen admitted. For example, while he had worked with the board in the CFO capacity, Mallen soon learned that reporting to the board directly was a different ball game. He commented: "There was no day to day oversight, and working with many board members, who are located throughout the country, was different for me. I am ultimately responsible for decisions that are made, which I enjoy."
He added: "The insurance industry is highly regulated, rapidly evolving and with increasing customer expectations. Remaining compliant, while advancing the organization's business objectives, and managing customer expectations, are ongoing challenges and demand a proactive approach. I have found that by being tactical and focusing on what differentiates our organization from others in our industry – customer service, market-responsive products, client education, and taking advantage of our niche of being a middle market company by being able to customize solutions for our clients - is paramount."
Read more: Selective CEO begins the next chapter of his 40-year career
Under Mallen's leadership, Amalgamated recently completed a rebranding initiative designed to better project its growing family of companies, with some receiving new names and all affiliated companies gaining new taglines to reflect their current offerings. Mallen described this exercise in partnership with Amalgamated's sales and marketing team as "exciting" and "rewarding".
"Being more involved in the organization's marketing activities has been rewarding," he commented. "As CFO, I worked with the sales and marketing groups, but as CEO, I have to focus more on these areas and how we market and sell. Today's multiple channels for marketing, from traditional print and broadcast media to new online and social media platforms, offer many opportunities to communicate important information and messages that help us raise awareness regarding our products and services using different mediums for the greatest impact. It's been exciting for me to work with the sales and marketing team, especially with our recent rebranding, to incorporate our strategy and expand our marketing beyond what we have traditionally done."
One of Mallen's initial goals as CEO was to broaden Amalgamated's customer base beyond labor unions to include more middle market businesses. Amalgamated Life was founded in in 1943 by labor leader Sidney Hillman, who sought to provide financial protections for New York City's union garment workers. This eventually led to Amalgamated serving other union employees. Fast-forward almost 80-years, and Mallen is all about diversification.
"One of my goals was, and continues to be, broadening our organization's customer based beyond labor unions to include more middle market businesses," he told Insurance Business. "We are achieving this objective by bringing new solutions that respond to the needs of employers and their employees. By continuing to diversify nationally and attract these midsize employers, leveraging our expansion of voluntary product offerings and competitive stop-loss coverage, I think we are in a good position to fulfill this goal. Another goal for which we are making great progress is gaining greater name recognition across the country, whereas earlier in our history, we were primarily known in the New York-Metro area."