Looking ahead with Ames & Gough's new leaders | Insurance Business America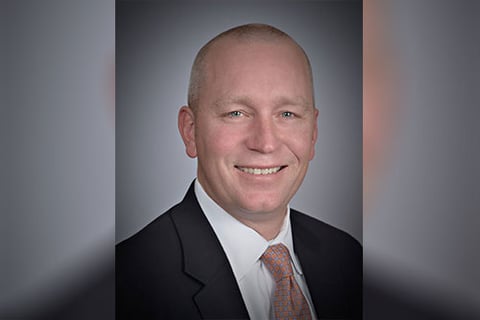 Specialist insurance broker and risk management consulting firm, Ames & Gough has entered into a new phase of leadership, with two senior executives taking on expanded roles. The brokerage announced on Tuesday (January 14) that Matt Gough (pictured above) has been appointed as president, while Brett Gough (pictured below) has taken on the role of chief operating officer (COO).
Alongside Ames & Gough CEO Dan Knise, who has also been elected to the additional role of chair, Matt and Brett will lead the firm into its third decade – a task they're both "very excited" to take on.
Speaking to Insurance Business about guiding the firm through another leadership transition, Matt said: "This is a very exciting time for Ames & Gough. We're very well positioned for the future, and our aim is to continue to remain as an independent specialty broker, with a solid team of professionals to serve our market niches. For both of us in these new roles, our plan is to continue to run the firm with the same integrity and the same client-first, employee-first approach that our founders instilled in us 28-years-ago."
Read next: Selective CEO begins the next chapter of his 40-year career
Ames & Gough serves clients in all 50 states from offices in Boston, New York, Philadelphia, and Washington, D.C. The firm has a team of more than 40 professionals, focusing on four niche industry segments: design and construction firms, environmental service firms, law firms, and professional associations and consulting firms.
With Matt and Brett at the helm, the brokerage will continue to target these key sectors, but with an even keener eye on growth opportunities. "We're always looking for new growth opportunities within our current market niches," said Matt, who will continue to oversee the firm's Washington, DC operations in addition to his new role as president. "We don't have any plans at the moment to grow outside of those niches. We're a specialty brokerage, and we think there are lots of opportunities for us to grow within our niches.
"There are a lot of agency and brokerage acquisitions happening right now. Honestly, we see that consolidation as a huge opportunity for us. We've had a lot of interest from some of the larger markets asking if we're for sale, and our answer is always the same. We're not for sale. We're an independent insurance brokerage and we want to stay that way for the next 28 years and counting."
New COO Brett has been with Ames & Gough for 25 of its 28 years. In his new position he will assist in running the company with a focus on sales, marketing and client service. He will also keep his title of executive vice president and will continue to manage the brokerage's Boston, MA operations. Through his tenure with Ames & Gough, Brett has been responsible for business development, as well as servicing the risk management and insurance needs of large design-firm clients.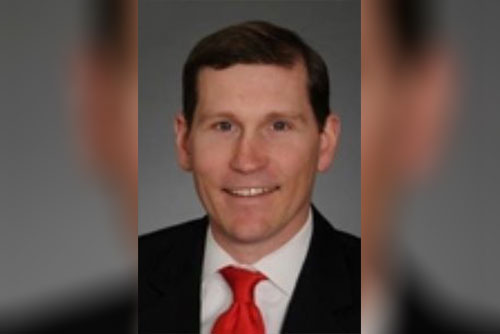 Read more: Plastridge Insurance celebrates its 100th anniversary
"I've been with Ames & Gough for 25 years, so I've seen two leadership transitions prior to Matt and I taking on these roles," Brett said. "I would say we've been very fortunate in that we've hired some really good people over the years, who have very solid knowledge of this industry. We have very little turnover with respect to staff and our client retention is almost 100%. By maintaining those high levels, it almost makes our jobs a little bit easier as we go through this new leadership transition because we've got such a strong support team behind us. That also differentiates us and enables us to remain as a strong, independent brokerage."
Matt and Brett are taking leadership reins at a time of unprecedented change in the insurance industry. It's a time of digital innovation, mass agency consolidation, and hardening market conditions across much of the P&C arena – and these things are not lost on the duo.
"We've just got to be able to adapt and make sure we stay on top of things," Brett told Insurance Business. "We've been investing in quite a few areas, such as cyber security and making sure our clients' data is truly protected, while also improving our processes in the cloud in order to reduce paper. We're also looking at how we can use data more effectively to help our clients benchmark their insurance programs, whether that be through their limits, deductibles, rates, etc.
"At the end of the day, we're a niche specialty broker and that's what really sets us apart. We'll take a measured approach to these changes and see how things pan out. We've got some very strong relationships with our insurers, so that's going to help. And while we're investing in innovation and thinking about the digital customer experience, this is still an industry where we need that face to face communication, so we will continue to focus on that moving forward."