AXA, Genworth settle multi-million loss fight | Insurance Business America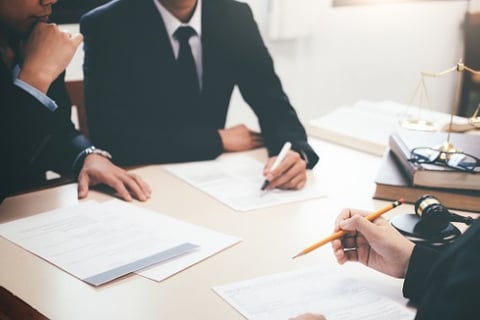 Genworth Financial has agreed to pay AXA millions of pounds to settle their English High Court dispute relating to liability for payment protection insurance (PPI) mis-selling losses.
In December 2019, it was ruled that the Virginia-headquartered group was obligated to compensate AXA for losses it incurred from mis-selling complaints over PPI underwritten by two firms acquired by the French insurer from Genworth half a decade ago. The policies, which Genworth said were mis-sold by a third-party distributor, were purchased by customers between 1970 and 2004.
Now the two camps have come to a settlement agreement, before the High Court could issue its judgment on damages. In a release, Genworth announced that it is paying AXA £100 million by July 23. The amount is on top of a £100 million interim cash payment made in January.
In addition, a secured promissory note will also be issued to AXA, pursuant to which Genworth has agreed to make deferred cash payments of approximately £317 million in total. The instalments are due on June 30 and September 30 in 2022. Meanwhile a significant portion of all future mis-selling losses will also be recompensed, with AXA invoicing Genworth on a quarterly basis.
"Under the terms of the settlement and the sale and purchase agreement," noted Genworth, "if AXA recovers amounts from third parties related to the mis-selling losses, including from the distributor responsible for the sale of the policies, Genworth has certain rights to share in those recoveries to recoup payments for the underlying mis-selling losses."
Commenting on the development, Genworth president and chief executive Tom McInerney said the settlement removes uncertainty around the amount of the liability arising from the AXA litigation. He added that it defers the company's obligation to make the bulk of the payments and will allow Genworth to move forward with its plans to pursue alternatives to raise capital.