Berkshire Hathaway announces post-Brexit location | Insurance Business America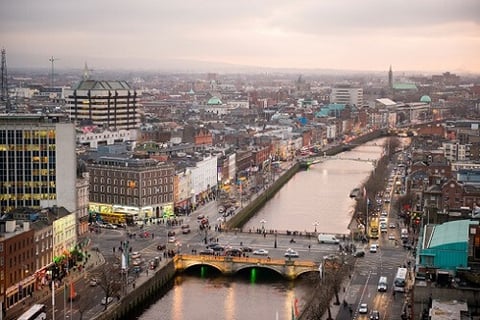 Berkshire Hathaway Specialty Insurance Company (BHSI) has established a new office in Dublin to be headed by Cormac McNamara.

BHSI will operate in Europe as part of Berkshire Hathaway International Insurance Limited, an incorporated England and Wales limited liability company. McNamara has been appointed as property & casualty manager, BHSI Ireland.

Celebrate excellence in insurance. Nominate a worthy colleague for the Insurance Business Awards!

The key hire joins BHSI with 24 years of experience in the UK and Ireland insurance markets, having worked at MS Amlin/Mitsui Sumitomo Insurance Group in the last six years. McNamara held a variety of underwriting positions including Ireland underwriting & distribution manager.

Prior to Mitsui Sumitomo, McNamara served as Chubb Insurance Company of Europe's commercial insurance manager for the UK region and Ireland. He started his career at QBE Europe.

"Cormac will build our local team and lead our efforts to bring all of BHSI's Southern European underwriting capabilities to Ireland," said Tom Bolt, president, UK and Southern Europe.

He added: "We are excited to further expand our geographic footprint in the region as we steadily grow our underwriting capabilities as well."

Boston-based BHSI has offices in Atlanta, Asheville, Chicago, Houston, Indianapolis, Irvine, Los Angeles, New York, San Francisco, San Ramon, Seattle, Stevens Point, Auckland, Brisbane, Düsseldorf, Hong Kong, Kuala Lumpur, London, Macau, Melbourne, Singapore, Sydney, and Toronto.