Billionaire insurance exec gets seven-year sentence | Insurance Business America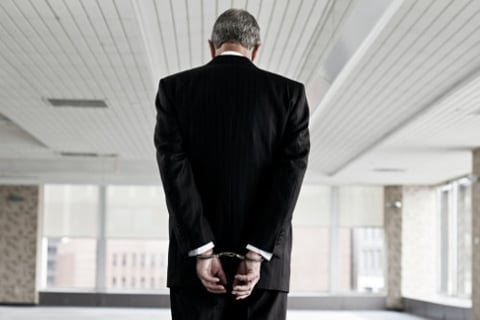 Greg Lindberg, entrepreneur and founder of the Global Growth conglomerate, has been sentenced by a federal judge to serve seven years and three months in prison for using campaign contributions in an attempt to bribe a state insurance commissioner.
Handed down by federal Judge Max O. Cogburn Jr., the sentence is about half the 14 years that prosecutors had demanded. Lindberg was convicted by a federal jury in Charlotte, NC, in March.
Lindberg's lawyers said that they plan to appeal the decision, maintaining that their client's alleged bribery did not seek an "official act" by the insurance commissioner – which is required for conviction in US Supreme Court decisions.
In 2014, Lindberg bought a number of small life insurers, and then lent at least $2 billion of their assets to other entities he controlled – a controversial strategy that NC regulators initially allowed. He then used the loans to acquire dozens of other small companies, while spending on the side to fuel his lavish lifestyle.
At the end of 2017, Lindberg's net worth jumped to $1.7 billion – a fivefold increase from four years prior, Wall Street Journal reported.
When North Carolina elected insurance commissioner Mike Causey in 2017, regulations changed to favor conventional bond investments. Lindberg, with three other conspirators, claimed that this shift was unfair, and he attempted to persuade Causey to remove the deputy insurance commissioner investigating Lindberg's business. The business executive offered the commissioner reelection campaign donations of as much as $2 million – to be funneled through the state's Republican Party, according to evidence presented at the trial.
Read more: Insurance boss charged with attempting to bribe insurance commissioner
Unbeknownst to Lindberg and his conspirators, Causey was aiding federal officials by wearing hidden recording devices, which recorded his conversations with Lindberg.
Read more: Insurance commissioner accused of trying to solicit bribe from billionaire
After the trial ended in March, Lindberg filed a suit against Causey, alleging defamation and abuse of power. Causey's lawyers have moved to dismiss the suit, saying that their client acted legitimately in his official capacity.
Three of the insurers Lindberg took a loan out from have been in a form of receivership since June 2019, Wall Street Journal said. State officials are still trying to determine how much debt the companies are owed by the entrepreneur's private entities.